Barcelona representatives in London to try and sign Coutinho
Negotiations are going well, despite Liverpool asking for too much money
They don't want to sell the Brazilian for less than 100 million euros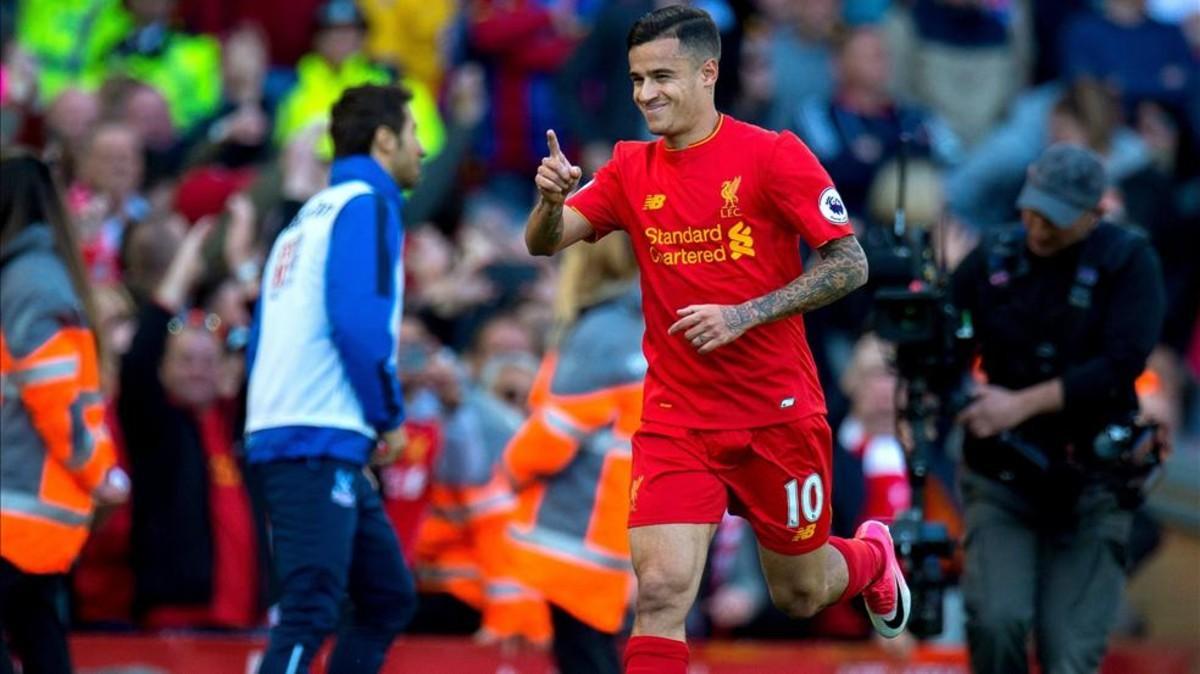 Barcelona have launched their offensive for Philippe Coutinho. The Blaugrana have, in these moments, representatives in London to try and speed up the operation - and they know they can do it despite Liverpool's rigidity. The English club have acknowledged Barcelona's interst and for now say he is intransferrable, but they will seel if a good fee can be agreed. For now they are not thinking about going below 100 million euros, but negotiations advance.
The Coutinho operation has been in the freezer for weeks as Barcelona prioritised Marco Verratti. They found him hard to pull from PSG. Coutinho is back on the table as a more viable option. It's a complicated negotiation but they believe it can be pulled off.
The first steps are done, with Barcelona aware Coutinho wants to play at the Camp Nou. There is a good understanding with his people, but they have made it clear that the Brazilian wants there to be a good deal with Liverpool, and doesn't want to leave by the back door. That means Barcelona will have to slow cook the deal.
The club have sent representatives to London to start formal negotiations. Barcelona have made it known to the club they would pay 75 million euros for the Brazilian, but there has been no official offer. Liverpool want 100m or more for him and Barcelona think this is too much, willing to go up to 80m.
Another issue is Coutinho's salary. Recently renewed, the midfielder now gets around nine million euros net per season. Coutinho would take a pay cut to come to Barcelona but with variables that would allow his salary to rise depending on if objectives are accomplished. He believe this risk is worth it, to take a jump forward in his sporting career.
The signing of Coutinho is strategic too. The Brazilian is a close friend of Neymar and would keep the winger happy in the team. And in the future, if Neymar decided to leave, Coutinho could be his replacement. He is a very versatile attacker and can play in various spots.