Barcelona planning pact with Atletico for Antoine Griezmann
The Catalans are willing to make a deal and pay Atletico more than Griezmann's clause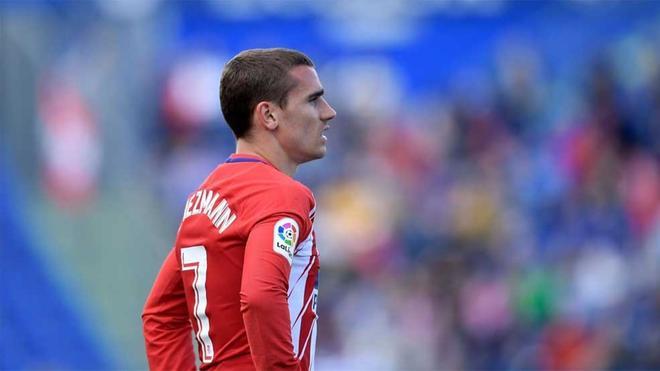 Barcelona are on the home straight when it comes to Antoine Griezmann's transfer. Tensions have increased in recent days but the reality is Barca want to seal a deal with Atletico Madrid in a friendly fashion for their star player, as they have always had excellent relations with the Madrid side.
The Catalans want to sign Griezmann without activating his 100 million euro release clause. They are willing to pay Atletico an extra 15 million euros for that, for the deal to go ahead as a normal transfer.
Barca have a deal with Griezmann and know he wants to wear the club's colours. They know Atletico know that. Griezmann has blocked off the idea of more clubs coming in for him. So Barcelona want to strike a deal with Atletico and if not, they will pay his release clause of 100m.
Griezmann wants everything to be sealed before the World Cup. The player wants to leave Atletico with the Europa League title under his arm and by the front door, not out the back. So Barca and Atletico are talking. It would also help if Griezmann gave a press conference after the Europa final.
At Atletico there is public annoyance over the contact between Barca and Griezmann, even though they know Griezmann's people had also met other clubs. But the reality is that Barca and Atletico will try to reach a deal and it does seem possible.
Griezmann wants to play for Barca, where he thinks he will have the best chance of winning the Champions League. His contract has a high salary and various individual and team objectives in it.
Atletico have interest in dealing with the matter quickly too. They know they will not have Griezmann next season and need to sign a replacement. They are making contact with various players but will not move until the deal with Barca is done. Atletico want to get as much as possible despite Griezmann's clause being 100m.
It's probable that at the end of next week there will be a meeting to unblock everything. Griezmann's arrival at Barca is drawing nearer. Now only the final price is lacking.