Barcelona midfielder Frenkie de Jong: I want to win my first Clasico
"Our job is to make things easy for Messi so he can make the difference"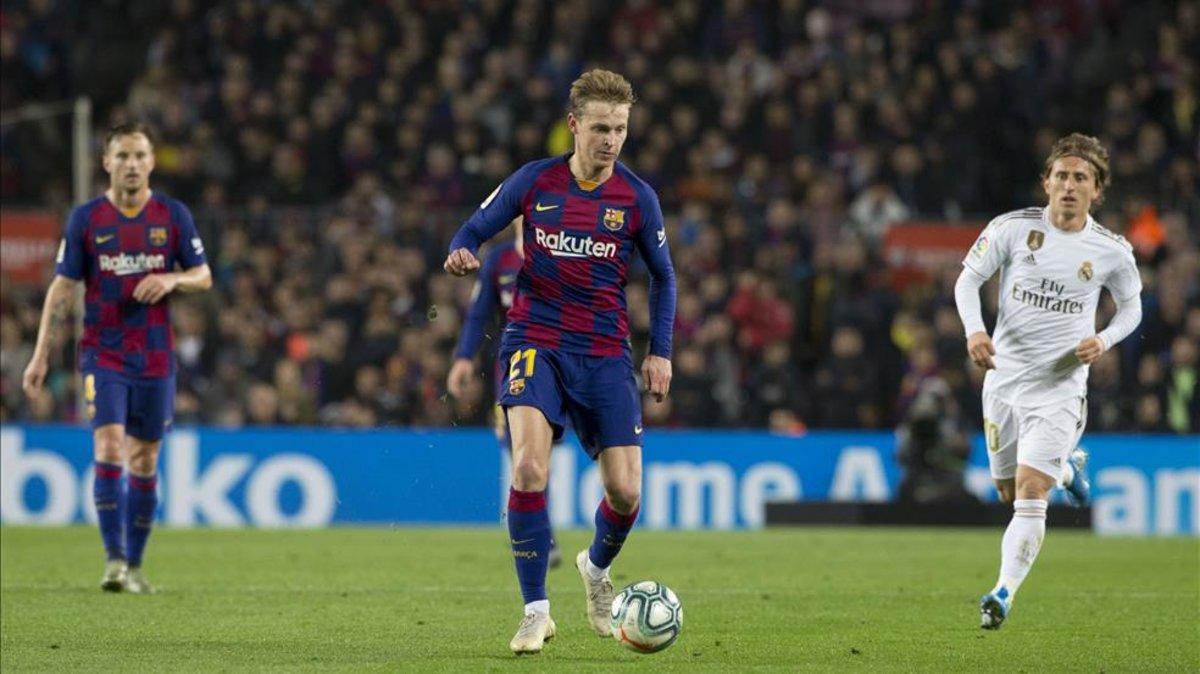 Frenkie de Jong wants to win his first Clasico on Saturday after failing to beat Real Madrid in his first season at Barcelona. Last year's Clasicos ended goalless at Camp Nou and with a 2-0 win for Madrid at the Bernabeu.
"Madrid will be a tough rival and it will be a hard game but we believe in ourselves," De Jong said. "We have a great team and have started the season well, so we are optimistic."
De Jong lamented the lack of fans for the home game. "It's a shame," he added. "It will be different but it's still the biggest game in the world and I want to feel the sensation of winning a Clasico. Teams like Madrid have some of the best players on the planet and it's fantastic to fight against them to see who's best."
He continued: "It's a different game. The whole world speaks about it for weeks. You notice it in the city when you're on the streets. People stop you, tell you: 'The Clasico is this weekend, you have to win, it's the most important game for us.' You notice how special it is for everyone."
The Messi factor
De Jong singled out Lionel Messi as the differential, and not just in the Clasico: "It's good to have a player like him because he's the best in the world. We know that he score or create a goal from anywhere on the pitch. When he gets the ball between the lines, he can create a chance, score a goal or assist a teammate, so having him is a big advantage for us.
"You can always give him the ball because he hardly ever loses it. The opposite, I am sure he will generate something. Our job is to make things easy for him to make a difference."