Barcelona looking into signing Bayern Munich's Douglas Costa
Douglas Costa hasn't hit it off with Ancelotti and Bayern are willing to sell
The Brazilian could be availanble for 30 million euros and there's plenty of interest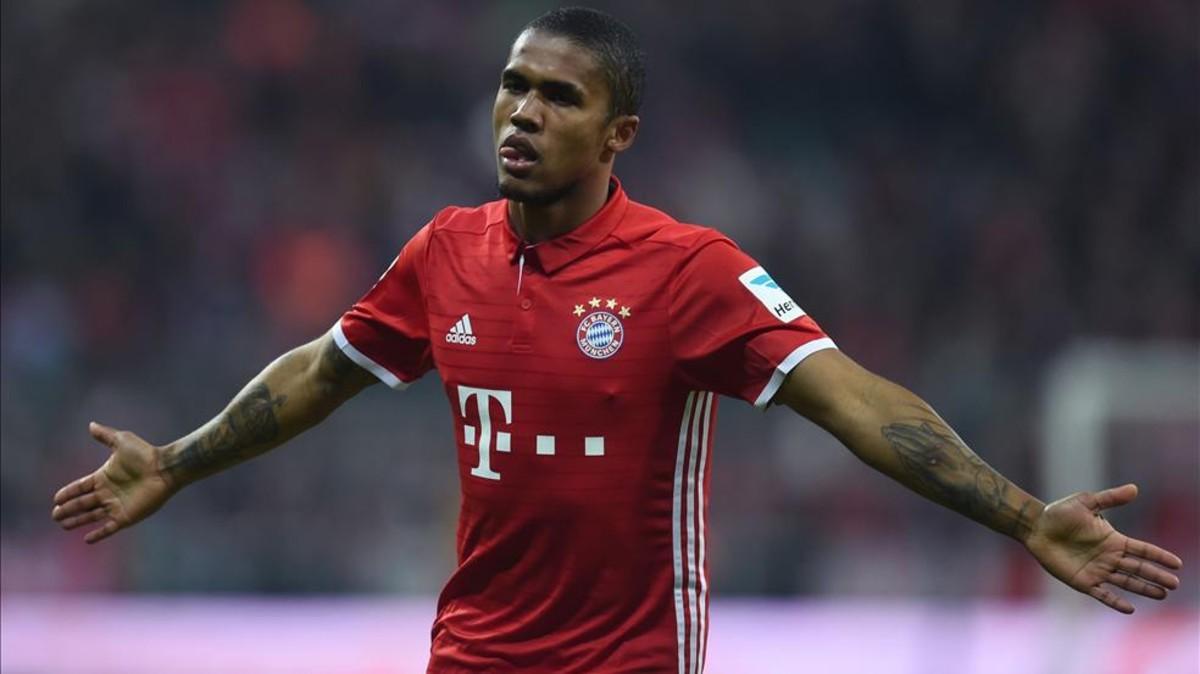 Ernesto Valverde wants to add a winger who can play on the right, unbalance defences and excel one-on-one. Among the names Robert Fernandez has lined up for the role is Douglas Costa. The Brazilian did well under Pep Guardiola at Bayern Munich but had a low-key second season. There's no understading with Carlo Ancelotti and he's keen to leave the club this summer. Munich are even prepared to sell him, along with midfielder Renato Sanches.
In February, Douglas Costa told Bild Am Sonntag that he was now "totally happy" at the German club. He also said he had huge offer to move to either China or one of Europe's other big clubs, offers which he would analys "at the end of the season."
The 26-year-old is availbale for around 30 million euros, a good price intoday's market. With this context, Barça's interest has increased. In Italy, there are reports that Juventus will pay the 30 million, too. With Antoine Griezmann staying at Atletico, Manchester United may also become involved. Liverpool and Paris Saint-Germain have also been linked. There's been speculation Pep Guardiola's Manchester City could get involved, although they're fairly well covered in those areas.
Guardiola and Dunga have different coaching ideas but there's one thing which unites them: they both played Costa on the left, allowing him to cut in and use his left foot. Dunga did so to accomodate him in the same team as Neymar and it worked well. Tite has applied the same formula since he was appointed Brazil coach, although injuries have often denied him the services of Douglas Costa.
With Neymar and Douglas Costa, Barça would have the best pair of wingers on the planet. In addition, the current Bayern player would also be a high quality replacement for Ney on the left, when he's injured, suspended or rested. Both adapt perfectly to a number of formations. They could even change positions during matches.
Against Douglas Costa is the fact he's had injury problems, which have hindered his possession. In principle Bayern weren't desperate to let him go as Ribery an Robben are in the final stages of their careers, but the player's desire for a new challenge in a more competitive league has shone through. That, and his wish to play with his friend Neymar.