Barcelona have two offers for Andre Gomes
Juventus want to loan the midfielder and a Premier League team has been asking too
Valverde likes the player but does not consider him a regular starter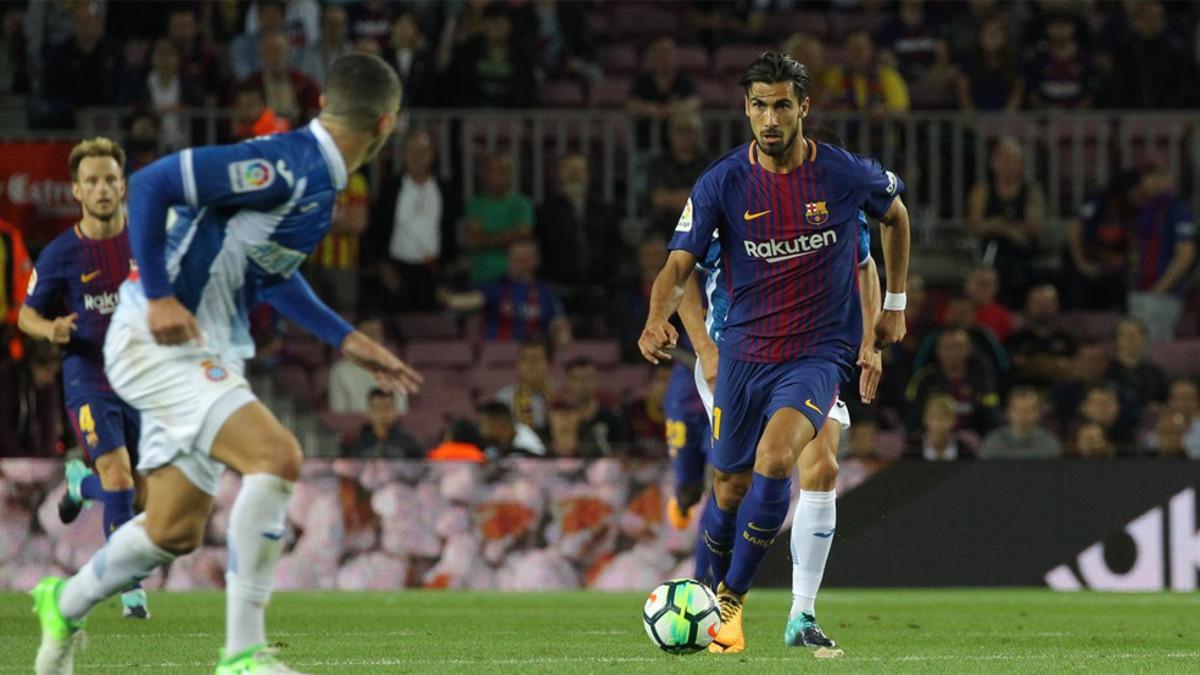 Andre Gomes' future is in the air. Barcelona do not want to let him go, convinced he will eventually adapt to the club's style, but the Portuguese is still far from his best at Camp Nou. Valverde does not consider him to be a starter and the situation has become complicated with the arrival of some interesting offers.
The idea is to get the money they paid back, or in the worst case, re-spark a player who could still be useful in the future. Barcelona know they can sell or loan Gomes and have to take a decision soon.
Gomes always wanted to succeed at Barcelona and didnt want to leave this summer despite his agent Jorge Mendes, informing him of various interesting offers that arrived at Barcelona.
LOAN OR TRANSFER
Juventus have decided to make a loan bid with an option to buy, while a Premier League side has asked for a price.
Barcelona are prioritising the departure of other players before Gomes (Vidal, Turan, Vermaelen) but the Portuguese's future must be decided too.
If Gomes gets more minutes and gains protagonism then it's probably he will continue until June. If not, the two parties will meet to take a decision. Barcelona have an overbooking in midfield and Gomes wants to play.
The Portuguese knows he would start for many teams in Europe and wants to gain form ahead of the World Cup. It's more of a sporting decision than an economic one.
Barcelona aren't worried about Gomes' salary as it's not one of the highest in the suqad. His departure would not create a significant saving, although they cannot sell him for less than 30m euros if they don't want to record a loss on his transfer.
The club think he has been very professional His team-mates and the coaches acknowledge his determination to improve and fit in at the club, but the pressure on the player is huge.