Barcelona duo Alemany and Cruyff take in Chelsea's defeat to Madrid
The sporting directors were at Stamford Bridge as planning for 23-24 moves ahead
During Real Madrid's 2-0 win at Stamford Bridge, closing the Champions League quarter-final against Chelsea with a 4-0 aggregate win, Barcelona duo Mateu Alemany and Jordi Cruyff were seen watching the match in the stands at Stamford Bridge, where they could have been watching several players.
Those in charge of Barcelona's sporting planning may have travelled to the English capital to, firstly, have a closer look at some of the players they have on the list for next summer and, at the same time, talk to the Chelsea hierarchy.
Aubameyang
One of the names Barcelona's representatives could have talked about is Aubameyang. The Gabonese striker wants to leave Chelsea. Barça have already informed him of the effort he would have to make financially to return to Camp Nou.
The forward, who could not be in Tuesday's match because he was 'left out' of the squad for the Champions League, may begin to have some prominence under the orders of interim coach Frank Lampard, but his decision to leave was made months ago.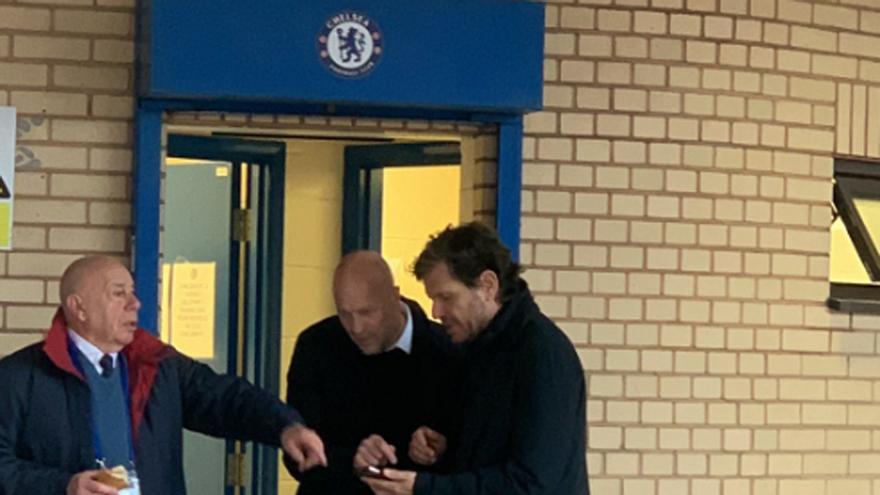 Kanté?
Another could be N'Golo Kanté, who started against Madrid. The Frenchman, who has missed most of the season through injury, is getting back to form. The two games against Madrid are the first European matches that the midfielder has been able to play.
Winner of the Premier League with Leicester City and Chelsea, Kante is out of contract in June and is one of the 'gifts' the free agent market has to offer, provided Chelsea don't convince him to stay.
Market starting
In recent days, Barça's director of football Alemany has already had meetings to find out the situation of several players. First, he spoke with representatives of Inter Milan to study possible exchanges that could be made. The Italians are interested in some of the Barça players and vice versa.
There was also a meeting with the representative of Manchester City midfielder Ilkay Gündogan, who is a priority target for the Catalan giants next season.