Barcelona defender Jordi Alba: The break has benefitted me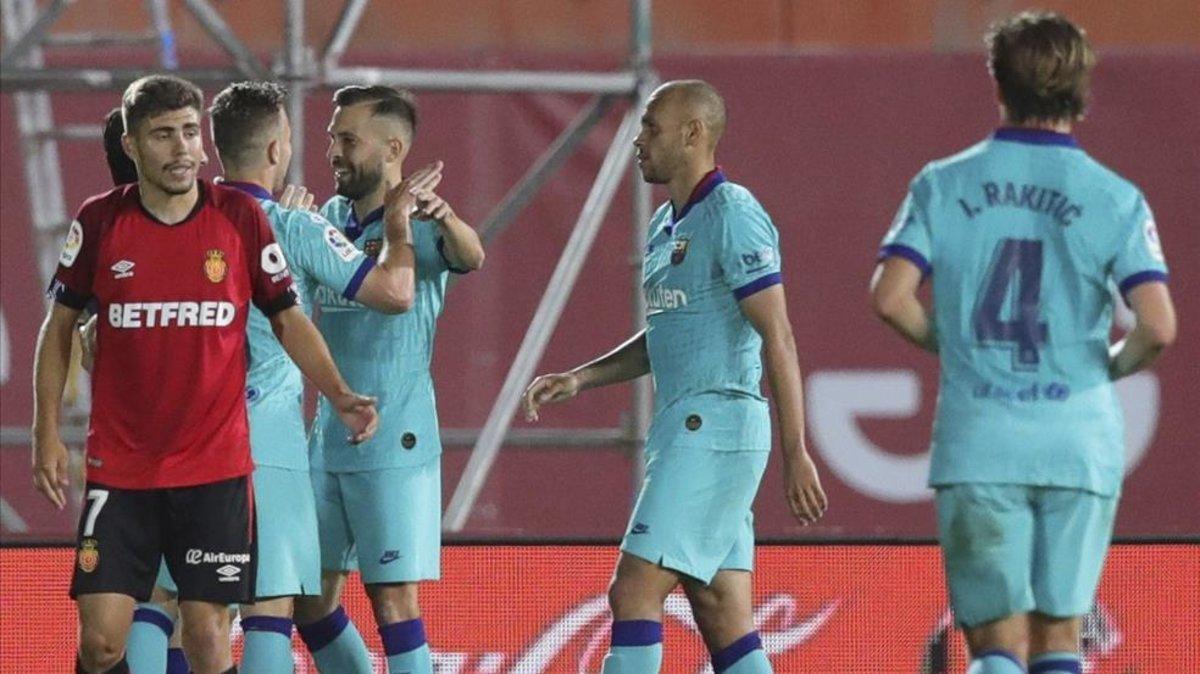 'I needed to rest -- physically and mentally," Alba said after Mallorca win
The return of LaLiga was a happy one for Jordi Alba, who created one goal and scored another as Barcelona beat Mallorca 4-0 on Saturday after a three-month pause due to the coronavirus pandemic.
"I already said that this break has benefitted me, because I needed to rest mentally and physically," Alba said. "You can't always be at the top level. I had three injuries, but now I feel good."
The Barça left-back felt Arturo Vidal's second-minute goal, which he set up, was the key: "(An early) gives you a lot of confidence. Mallorca are an uncomfortable opponent and everything's easier if you go ahead early.
"It was the first game after three months without one and we came out well, controlling the game against a side that has quick players out wide. Until the third goal, we couldn't relax, because they could get back in the game."
As well as Alba and Vidal, Martin Braithwaite and Lionel Messi were also on target as Barça moved five points clear of Real Madrid, who play Eibar on Sunday.
"While we keep winning, we don't have to worry about what our rivals do and today we have done our job," Alba added.
Alba will get a rest in midweek. He will be suspended for Tuesday's game against Leganes after getting booked at Mallorca but will be back for Friday's trip to Sevilla.