Barcelona check out Suat Serdar in Schalke's draw with Porto
Ramon Planes had an eye on several players in the Champions League game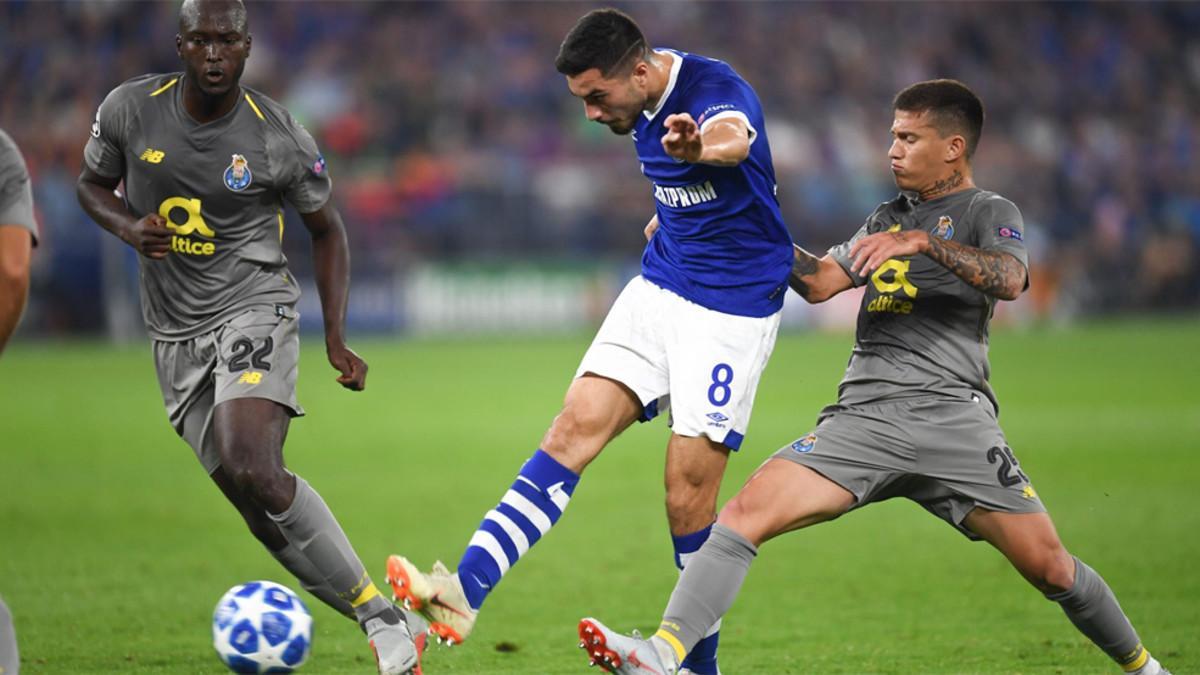 Barcelona were on top of the first week of the Champions League pass them by. They had someone as Schalke's 1-1 draw against Porto to keep an eye on various young players, notably midfielders Suat Serdar, Amine Harit and Nabil Bentaleb.
The members of the signing committee, led by Pep Segura, Eric Abidal and Ramon Planes, were dispersed across different European grounds this week to keep eyes on Adrien Rabiot (Liverpool-PSG), Frenkie De Jong (Ajax-AEK) and Paul Pogba (Young Boys-Manchester United).
Barça's scouts also took the opportunity to watch a number of Youth League games.
But they weren't just watching names which have already appeared in the media. Planes was in Gelsenkirchen to see Schalke 04 take on Porto.
THREE MIDFIELDERS
THREE MIDFIELDERSPlanes was keeping an eye on a number of young players from the home side, like the 21-year-old midfielder Suat Sendar, who signed from Mainz in the summer for 10.5 million euros. He's a versatile player, good on the ball. Midfielder Bentaleb, 23, was also being monitored. Both players started the game, although Amine Harit did not.
The young Moroccan international, signed from Nantes a year ago for eight million, played the final six minutes, so few conclusions could be drawn.
It is well known that one of Barça's short-term objectives is to strengthen in midfield as they prepare for the future and managing Sergio Busquets' playing time. With that in mind, they also had an eye on De Jong and Rabiot in the Champions League this week.
Eder Militao
Eder MilitaoBarça's Planes also took the chance to check out Eder Militao, the Porto defender who came through at Sao Paulo.