Barcelona and Ajax explore a collaboration link between them
The signing of De Jong was the latest example of good work between the two sides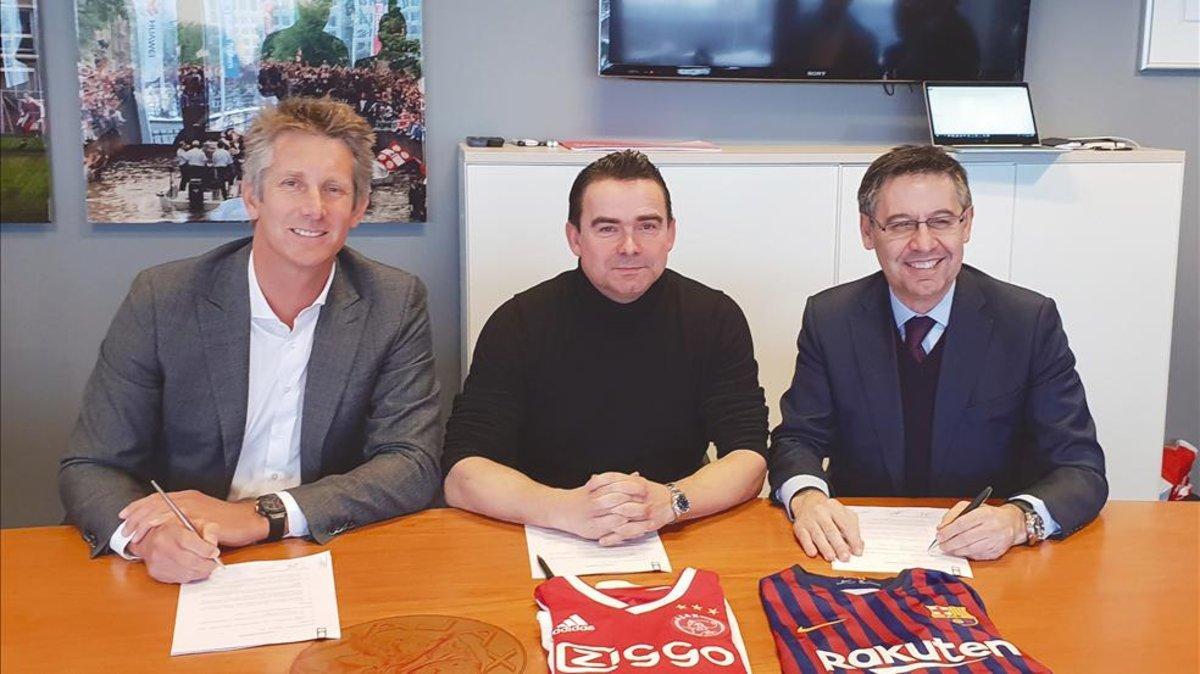 Barca and Ajax have always had a special relationship. There has been constant transfers between the clubs which has worked out well for both sides. They understand football lin similar ways and, during the final stages of negotiating a deal for Frenkie de Jong, the idea arose of exploring an official collaboration between the two teams. Talks over De Ligt are on track too and this could advance that idea.
Barca and Ajax directors have a good feeling on a personal level and Ajax have demonstrated exquisite behaviour during negotiations with Barca over recent years.
Ajax actually lost out on a bit of money by selling De Jong to Barca but accepted the player wanted to go to Camp Nou in the face of PSG's astronomic offer.
They have never hidden their satisfaction at sealing transfers like that of Jasper Cillessen or De Jong as their boys take a step forward in their careers at a club with a footballing school close to Ajax's own.
The idea of reading a collaboration is about Barca having priority to sign players that come through at Ajax while they will enjoy loans from Barca which will help them greatly in the Dutch division.
Barca have a great academy but many players must head out on loan to get minutes and Ajax would be their preferred destination.
Barcelona are also signing players like Marlon, Yerry Mina, Todibo, Gabriel Moraes, etc, who could also be or have been loaned there.