Barça's Xavi: Without playing well we won three golden points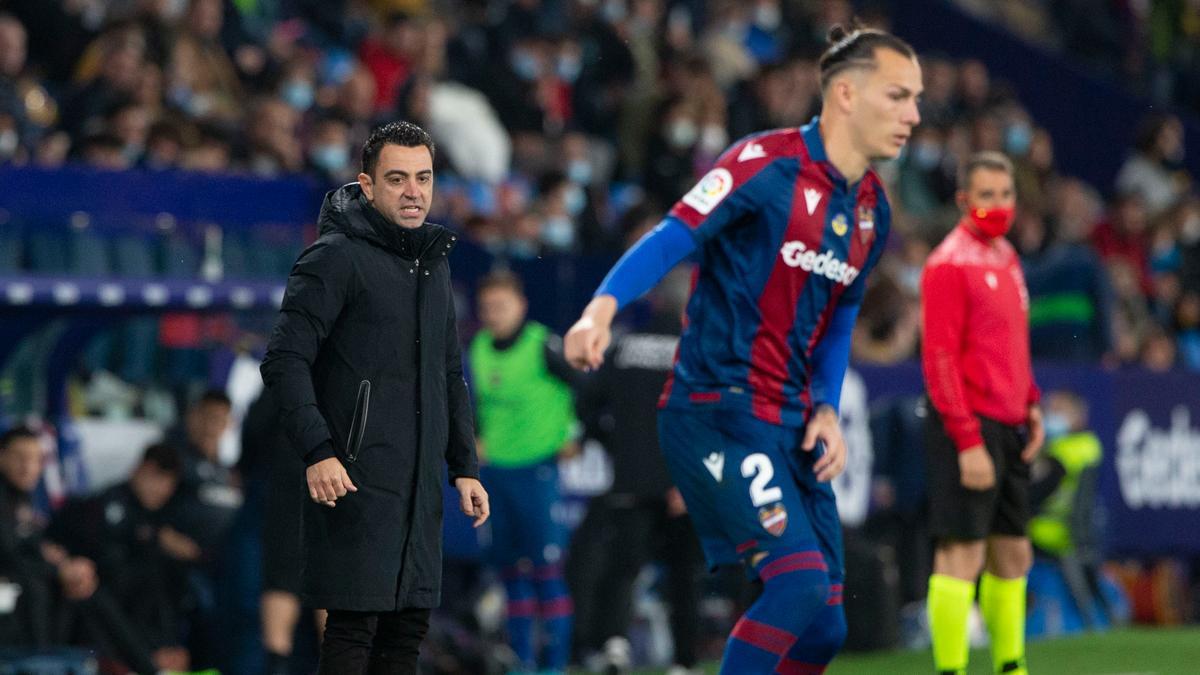 The Barcelona boss was happy with the thrilling 3-2 win at Levante
Barcelona coach Xavi Hernandez spoke to the media after Sunday's 3-2 win over Levante. Here's what he said in his press conference after Luuk de Jong's late winner earned three points following penalty save from Marc-Andre ter Stegen:
The win: "We put in a huge effort, we didn't play well in the first half though. We have to be self-critical. We were better in the second half and we have Luuk and ter Stegen making the difference. Three golden points to stay in the fight, we're still second and we can't slip up. Without playing well, we won."
Levante: "They press well high. It was hard because they play man for man. We had worked on it and had solutions but they didn't come off. In the second half, with the ball is when we have to have more patience. I am satisfied, we have to improve but we competed well. It's a winning mentality, believing until the end."
Luuk: "He's not a secondary actor and he's earning us a lot of points. He's an example for everyone."
Teamtalk at the break: "I told them to take a step back. When you're not at your best is when you have to play simple. Keep it easy, two touches, don't complicate things. In the second half, we were more organised and attacked better."
Pedri: "I don't think there's a dependence on him, praise him with everything you want and more, he's a player that excites us and makes the difference. He scored an important goal."