Barça's trio could be leaving on a high after scoring in the ALS charity match at the Camp Nou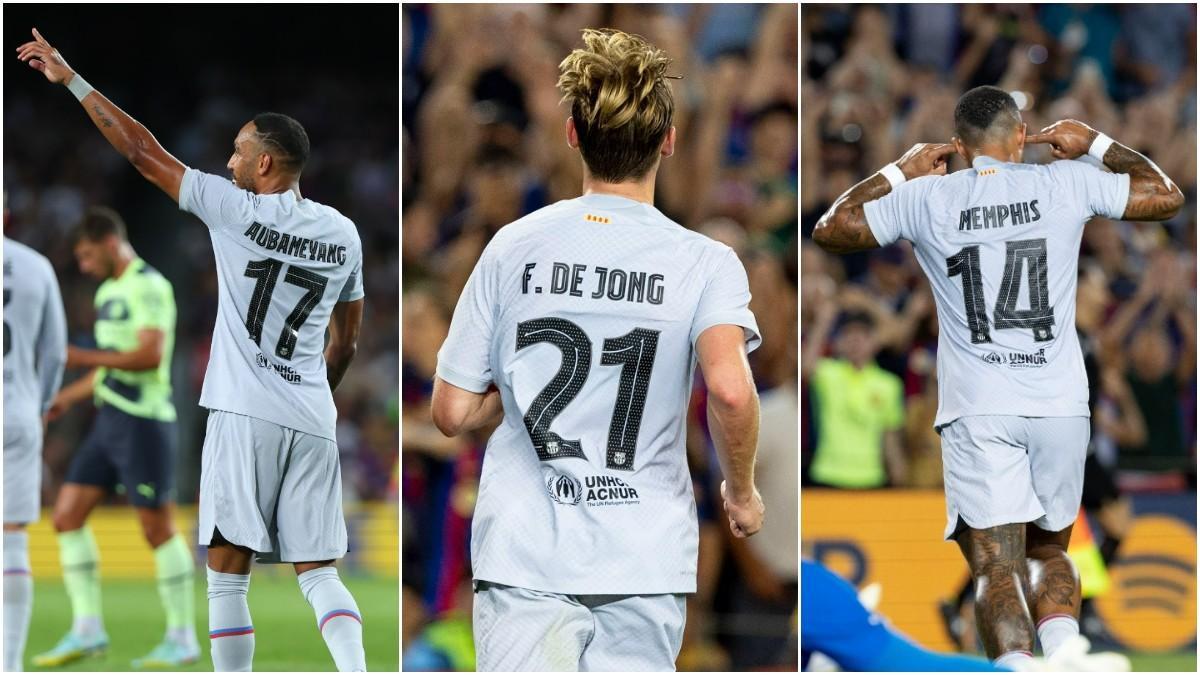 Barça's three goalscorers against Manchester City still have their futures up in the air
Barça continue to work on their squad revival with less than a week remaining in the transfer window. And in a capricious show of fate, three potential departees scored in the charity match between Barça and Manchester City.
Pierre-Emerick Aubameyang, Frenkie de Jong and Memphis Depay beat Stefan Ortega to score a goal each, to make it 3-3 at the Spotify Camp Nou. The 91,062 spectators at Camp Nou last night may have witnessed the last goals of these three players for Barça.
On Sunday, Barça will welcome Valladolid to the Estadi.
Chelsea are serious about Aubameyang and FC Barcelona are likely to concede given for economic reasons.
De Jong is the one that Barça would like to stay with the most, but with a pay cut of around 50%. The Dutchman is not willing to take a pay cut and Chelsea, Manchester United and even Bayern Munich are following the situation closely. These are decisive days for the midfielder's future.
Although the departure of Aubameyang could leave a place in the squad for Memphis, Barça have decided to part ways with the former Olympique Lyon player. Juventus appear to have opted for Milik, and so Manchester United could be the surprise winners. With the number '9' now snatched by Lewandowski, the Dutchman is on the verge of leaving.