Barça's Setien: It should have been a more comfortable game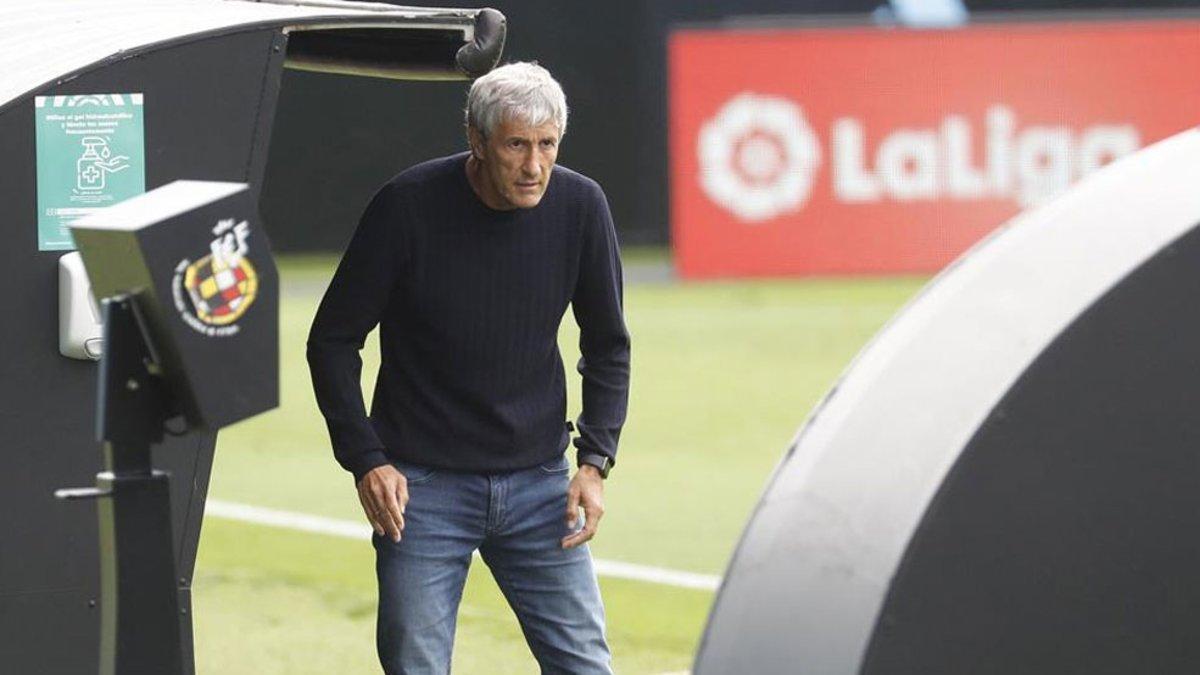 The Barcelona coach lamented missed chances as two points went begging
Barcelona once again dropped points away from home and Quique Setien once again lamented not killing the game off when they had the chance.
"We should have managed the game better when we had the advantage but we must also give credit to Celta Vigo," he said after the 2-2 draw at Balaidos.
"They have quality and players that can make a difference. They took a lot of risks late on and got the goal that earned them a point. We should not have been in that situation because we were much better in the first half. We should have gone in at half time with a more comfortable lead."
Was football unfair on Barça? This is what Setien thought: "I think so. We're lacking that bit of luck. For example, it's incredible that Gerard Pique's (first-half header off the bar) didn't go in. Then one player jumps and the ball goes in (for Aspas equaliser). We did a lot of things well. It should have been a more comfortable game but we didn't take our chances. We have to correct things.
"We are not taking are chances. The superiority we had in the first half was enough to wrap the result up and to then play the rest of the game in a more relaxed manner. We're struggling with that. Taking chances. Sometimes it happens in streaks and when they're not going in it can knock confidence and create nerves. They're situations you have to accept and try and change and improve."
Away form
Away form Barça's form away from home this season has been poor -- especially so under Setien. Luis Suarez, who scored both the goals on Saturday, said Setien should be asked why that is -- and he was.
"I don't know what to tell you," the coach said. "I could say a thousand things but I don't think there's one thing. We try to defend with the ball. Sometimes you can't attack because the opponents sit back. Sometimes you rush things. We play teams, like Celta today, with very good players.
"It's true that we would like to be more solid in many aspects. We're attacking, we try to win, to play in the opposition's half, and that's what can sometimes give the opposition chances, too.
The draw leaves Barça one point ahead of Real Madrid but they could be two behind if Zinedine Zidane's side can win at Espanyol this Sunday.
"It's true we had a two-point lead and now, if (Madrid) win on Sunday, they will have a two-point advantage," Setien added. "We don't have as much room for error now and have to win all our games and hope our rivals slip up. We will try to keep on picking up points."
Asked about Antoine Griezmann being on the bench for the second time in three games, Setien concluded: "I don't focus on whether signings are expensive or cheap when I select the team. Last week we picked one team, this week another one. Last week you were asking about Ansu and Riqui (not playing) and now about Griezmann.
"They're technical decisions which I make, they're not made on a whim. I make them consciously, believing they're the best for the team."