Barça's Sergiño Dest: USA can win the World Cup in 2026
Dest has fulfilled a dream joining Barcelona and is happy with how things have started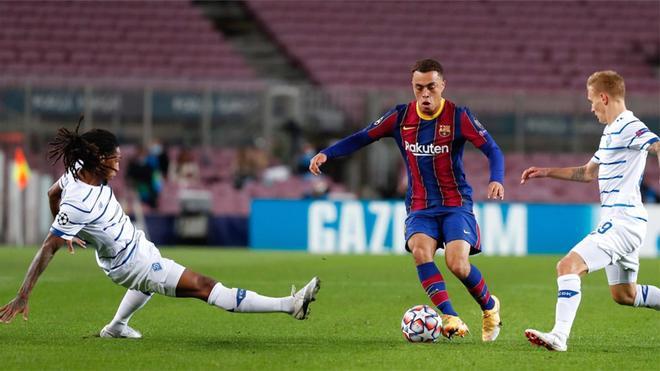 The FC Barcelona Sergiño Dest has spoken to ESPN about his first month with the Catalan club after signing from Ajax Amsterdam at the start of October.
"It's been an amazing first month for me, my dream came true, I play for Barcelona right now," said Dest. "I had a great debut I think against Sevilla, I thought I played good that game."
He continued: "Other than that, we lost El Clasico but, for me, it's just starting, Hopefully, I can reach wonderful things with this beautiful club and develop myself as best as I can."
USA 2026
Dest is currently on international duty with the United States, where he will play against Wales (Nov. 12) and Panama (Nov. 16). He is convinced that the USMNT will have a chance to win the World Cup in 2026, when they host the competition, along with Mexico and Canada.
"I see that everybody wants to play a World Cup, especially with the U.S," he added. "The U.S players, we want to play the World Cup and reach something big for the U.S. We didn't really come that far yet, we will try and win it. I think the next generation is going to be something new and we will prove it to the rest of the world."
The Barça right-back is less optimistic about winning in Qatar in 2022 but believes 2026 could be big.
"I mean the ball is round so we always have chances... but I think we will have more chances in 2026 maybe," he said. "We have a lot of young players on the team, I think we should go and experience the World Cup in 2022. I just hope that we reach far but that's something we cannot tell yet."