Barça's Mateu Morey will officially join Borussia Dortmund in July
The full-back will sign a five-year deal with the German club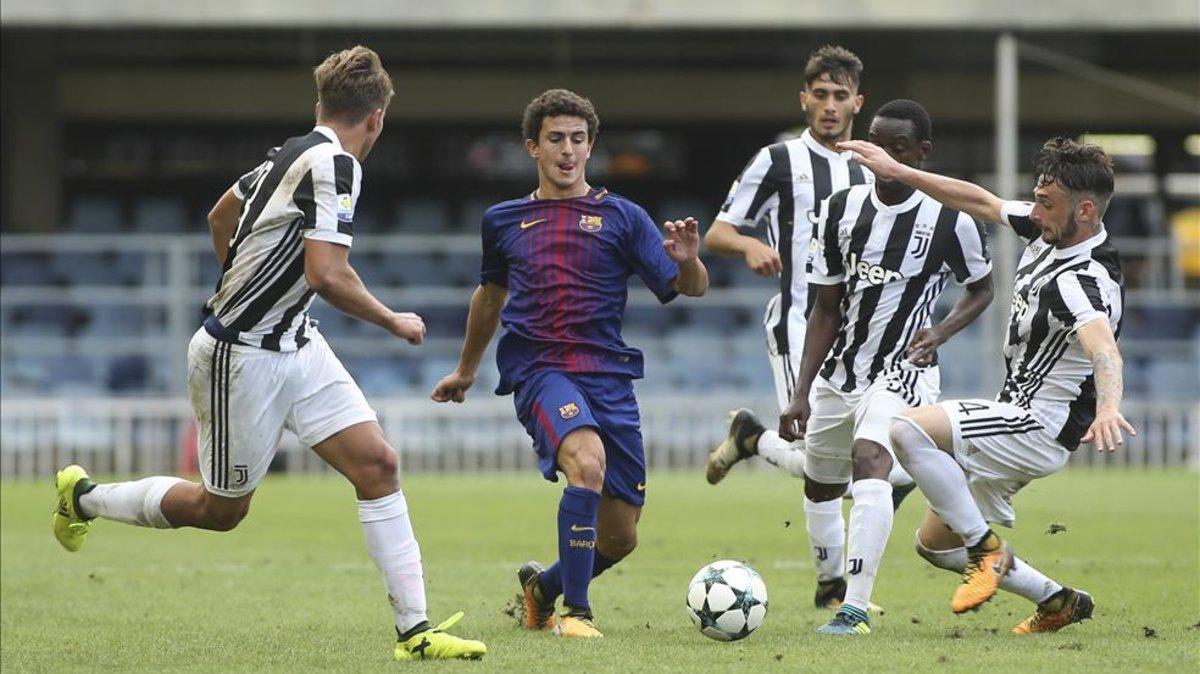 Mateu Morey will move to Borussia Dortmund after running down his contract with Barcelona and failing to reach an agreement over a renewal.
The right-back will sign a five-year deal with the German side and will link up with the first team, although in a similar case to Sergio Gomez, who he will be reunited with in Dortmund, he will have to earn his place in the squad.
Dortmund have still not officially announced the deal but SPORT have learned they will do so on either July 1 or July 2, with their preseason due to begin on July 3.
Morey will take part in theh club's trips to Japan and Switzerland. He had offers from other clubs -- Juventus and Manchester City -- but preferred the Bundesliga side due to the options they give youngsters.
Barça have already replaced the youngster with Dutch right-back Mike van Beijnen arriving on a two-year deal to link up with the B team next season.