Barça's Jordi Alba: The important thing was to stay top of the table
The left-back was brilliant in the 2-0 win over Celta Vigo on Saturday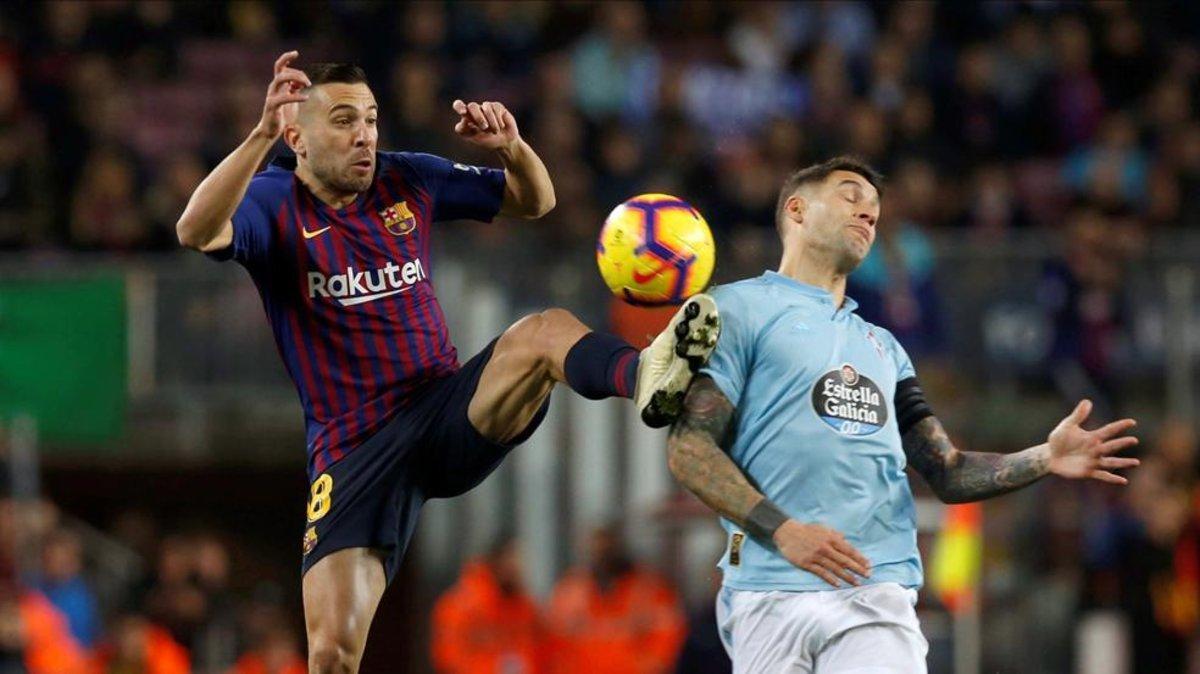 Jordi Alba admitted Barcelona took their foot off the gas in the second half against Celta Vigo but was happy to end the year with a win.
Left-back Jordi Alba was involved in both the goals -- scored by Ousmane Dembele and Lionel Messi -- as Barca ended 2018 with a three point lead at the top of La Liga.
"The most important thing is to stay at the top of the table," Alba said. "After dropping some points, the objective is to maintain the way we played in the first half.
"We are happy with the result. It was a really good first half, although the rhythm dropped after the break and we created fewer chances."
Alba's connection with Messi was once again key. The two combined for the opener, with Dembele scoring after Messi's shot was saved, and Alba set Messi up for the second.
"He looked for me in the first goal and then in the second the decoy runs from Luis [Suarez] and Dembele were really good, leaving Messi along, and he never missed. The more assists I can give, the better."
Alba was also happy to be part of a back four which has now kept three clean sheets in a row in the league.
"In the first few weeks of the season we conceded a lot of goals, but we have corrected that among everyone," the defender added. "We all have to defend to attack well."