Barça's Griezmann not among the best 100 dribblers in La Liga
The Frenchman's on a par with Lucas Vazquez (Real Madrid) and Javi Lopez (Espanyol)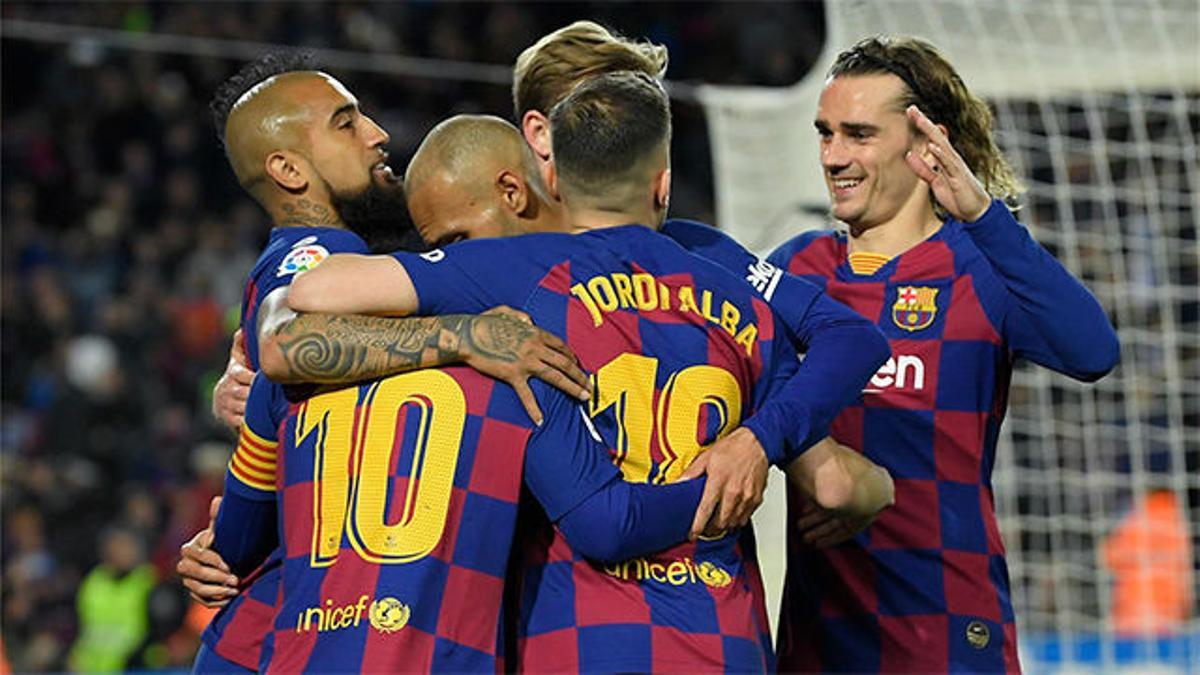 Antoine Griezmann hasn't hit the ground running at Barcelona. The France forward has not adapted to the team's style and his numbers don't correspond with the money paid for him. The latest data to prove that theory is his lack of bravery when it comes to taking players on. On just 16 occasions has he taken on a man, which doesn't look good when compared with his teammates.
Without looking further, Luis Suarez, who's been injured for two months, has made more dribbles than Griezmann, who has not missed a game since the start of the campaign. The Uruguayan has made 18 dribbles. But he's not the only attacker ahead of him. Ansu Fati, who has seen his participation decrease recently, has also completed more.
To further understand Griezmann's statistics, you just have to look at the players with the same dribbles as him. Lucas Vazquez (Real Madrid), Sergi Darder (RCD Espanyol) and Javi López (RCD Espanyol) are some of the players in La Liga that share 16 dribbled with the former Atletico Madrid man.
In general lines, the player with the most dribbles is Lionel Messi. The Argentine is on 118, followed by Nabil Fekie, who is along way back on 73. In the third position is Villarreal's Zambo Anguissa (60). Denis Suárez with 47 and Rafinha with 43 are among the players above the next Barça player in the ranking, which is De jong with 41. Semedo (30) and Arthur (29) come next.
Thanks to Messi, Barça are the team that dribbles the most. They have attempted 564 dribbled, completing 367 and failing with 197. Madrid are second with 535 and Villarreal third with 515.