NEWS
Barça will ask Sterling to make a financial effort to sign in January
The Catalan club need the attacker to accept a salary based on variables
Raheem Sterling to Barcelona is picking up speed. The club consider his profile interesting and he's seduced by the option of coming to Camp Nou. However, for that to happen, first there needs to be a financial agreement between all three parties involved: Barça, Manchester City and Sterling.
And that won't be easy. Even if City assume half of the England international's wage. Barça would still have to pay the other half. Keeping in mind he earns close to 18 million euros gross per season, that means Barça would have to invest 9 million. In that case, there would be no room for any other January signing. For that reason, Barça hope Sterling will make an effort on his side.
The winger is not playing as big a role as he would like under Pep Guardiola and is open to a change of scenery in January if that doesn't change. In that scenario, Barça is to his liking, with Xavi's arrival making it an even more seductive option, given the new coach's open desire for more wide players.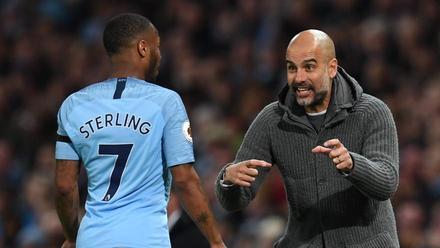 Given he will have spent half the season at City, the Premier League side will accept paying half of his salary. The problem is that even so, Barça still need the player to play his part.
Right now, Barça's salary limit means that if they spend 9 million on Sterling's wage, Xaci won't be able to sign anyone else mid-season, Dani Alves aside. Therefore, Barça will ask the former Liverpool attacker to accept a lower base salary with the rest based on variables.
That way, Barça could make space for Sterling on loan and one more signing, should anything come up, also on loan. But remember, in no case will Barça commit to an obligatory buy option on Sterling.