Barça wants to re-open contract negotiations with Ilaix Moriba
Mateu Alemany is willing to sit down with the player's agents to find a solution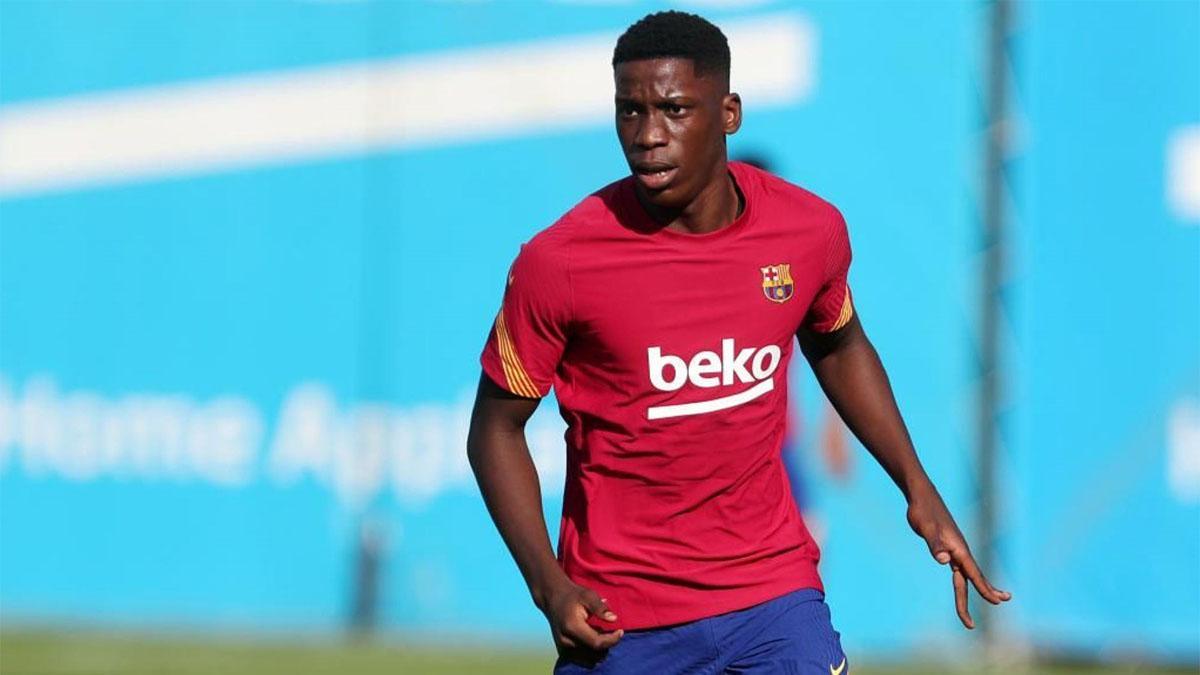 The conflicting stances between Barça and Ilaix Moriba require an immediate re-think and the search for intermediate solutions that can satisfy both parties. The club, through its sporting director Mateu Alemany, is willing to re-open negotiations with the player in an attempt to bring an end to this unfortunate stand-off. It is understood that both club and player view a contract renewal as the ideal outcome.
The club has been left surprised by the attitude of Ilaix's agents, considering that it is the player himself who misses out with each passing day. Instead of training with the first team squad, he has been told to train with Barça B until the contract negotiations are unblocked. The player's entourage, meanwhile, feel that the club's proposal does not reflect his true value.
While a contract renewal has not yet been agreed with left back Alejandro Balde, the club have allowed him to train with the first team squad due to his willingness to re-open negotiations with the club. Ilaix, meanwhile, has been close to reaching a point of no return.
DISCUSSIONS THIS WEEK
Both parties are looking to meet in the coming days. During these discussions, in which both player and club will set out their respective cases, it is hoped that negotiations will re-start from scratch. Barça is looking to find alternatives that would satisfy the player and his agents, but the club's delicate financial position doesn't leave it with much room for manoeuvre. If an agreement is to be reached, the player's agents will also need to be flexible and see things from the club's perspective as well as that of the player.
KOEMAN: AWAITING FURTHER NEWS
Ronald Koeman has agreed, as the club man that he is, that Ilaix Moriba will not participate in first team training until his contractual situation is resolved. However, this does not mean that the Dutch coach does not trust the young midfielder. He remains an important part of his plans, and is likely to get even more minutes since Wijnaldum's eleventh-hour decision to join PSG instead of the Catalan giants. Koeman feels that Ilaix's second season with the first team should be the one in which he nails down a position in the squad. There are no other players of his profile in the first team, and he is awaiting news on a stand-off that isn't beneficial for either side.