Barça out to extend impressive last 16 run against Lyon in Champions League
The Catalans have won the last 11 second leg games at Camp Nou at this stage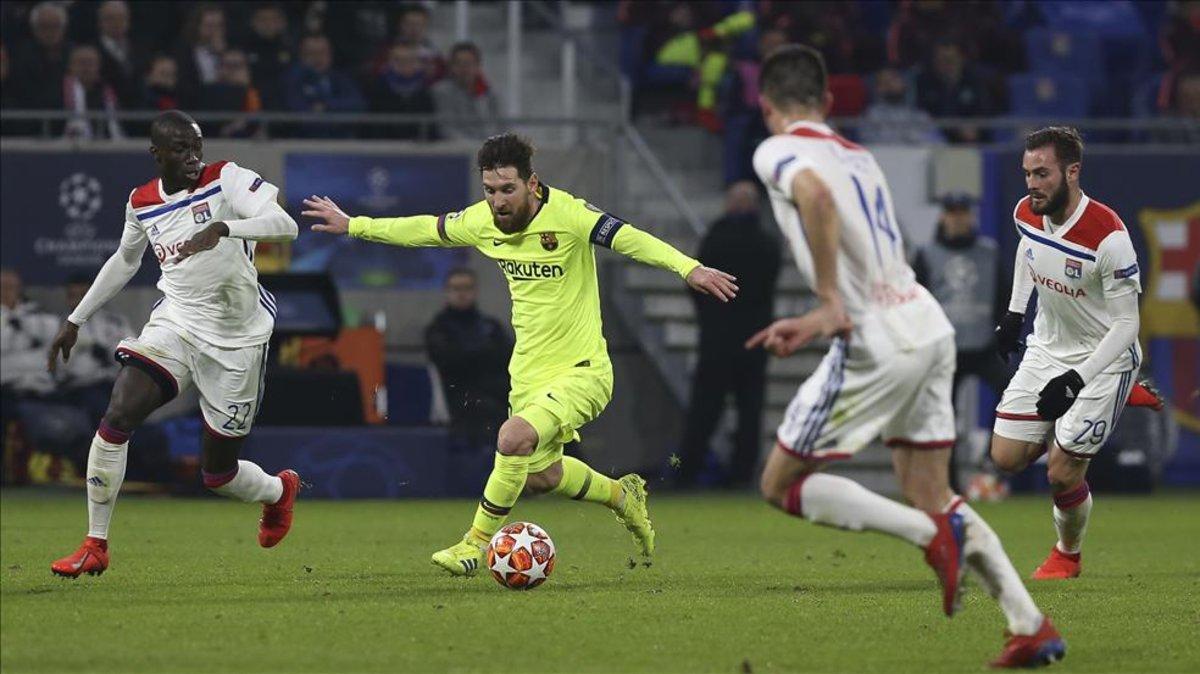 Barcelona are infallible in the Champions League last 16 when they play the second leg at Camp Nou. The Catalans have made it through to the quarterfinals in the last 11 seasons now. On Wednesday, they host Lyon in what is a genuine test of fire for Ernesto Valverde's side. Barça have never had a 0-0 draw in the first leg at this stage. It's a dangerous scoreline. But they have managed to turn around bad results in the past.
The most significant, without doubt, was the 4-0 loss they overturned against Paris Saint-Germain in 2016-17. Barça produced a miracle, progressing thanks to Sergi Roberto's stoppage-time goal and a 6-1 win, making history. They also came back against AC Milan in 2012-13 after losing 2-0 at the San Siro. They won 4-0 at Camp Nou.
It should also be highlighted that Barça have previously eliminated Lyon at this stage in the only ever previous meeting between the two teams. They met in the 2008-09 season and there was also a draw in the first game, this time 1-1. In the return game, Pep Guardiola's side eased through 5-2.
The round of 16 in the Champions League was brought in in 2003-04 as the format of the competition was changed. That year, Barça were knocked out in the group stage. A year after, they played the first leg at Camp Nou and were knocked out by Chelsea in London. Whenever the second leg's been at Camp Nou, the Catalans have gone through. But the two times they've played away second, they've been eliminated. The other time was in 2006-07 against Liverpool.
Fortunately, this time Barça have the second leg at Camp Nou, where they are 12 for 12 at this stage in terms of progression. The last 11 second legs at this stage have all ended in wins for Barcelona at home.
Barça's performances in last 16 in current Champions League format:
| | | | |
| --- | --- | --- | --- |
| SEASON | OPPOSITION | FIRST LEG | SECOND LEG |
| 2017-2018 | Chelsea | 1-1 | 3-1 (Camp Nou) |
| 2016-2017 | PSG | 4-0 | 6-1 (Camp Nou) |
| 2015-2016 | Arsenal | 0-2 | 3-1 (Camp Nou) |
| 2014-2015 | Manchester City | 1-2 | 1-0 (Camp Nou) |
| 2013-2014 | Manchester City | 0-2 | 2-1 (Camp Nou) |
| 2012-2013 | Milan | 2-0 | 4-0 (Camp Nou) |
| 2011-2012 | Bayer Leverkusen | 1-3 | 7-1 (Camp Nou) |
| 2010-2011 | Arsenal | 2-1 | 3-1 (Camp Nou) |
| 2009-2010 | Stuttgart | 1-1 | 4-0 (Camp Nou) |
| 2008-2009 | Olympique Lyon | 1-1 | 5-2 (Camp Nou) |
| 2007-2008 | Celtic | 2-3 | 1-0 (Camp Nou) |
| 2006-2007 | Liverpool | 1-2 (Camp Nou) | 0-1 |
| 2005-2006 | Chelsea | 1-2 | 1-1 (Camp Nou) |
| 2004-2005 | Chelsea | 2-1 (Camp Nou) | 4-2 |
(In bold, the times when Barcelona have gone through, always with the second leg at home)