Barça midfielder Busquets. Foul on Pique was clearer than mine!
Busquets cannot understand why VAR didn't review the play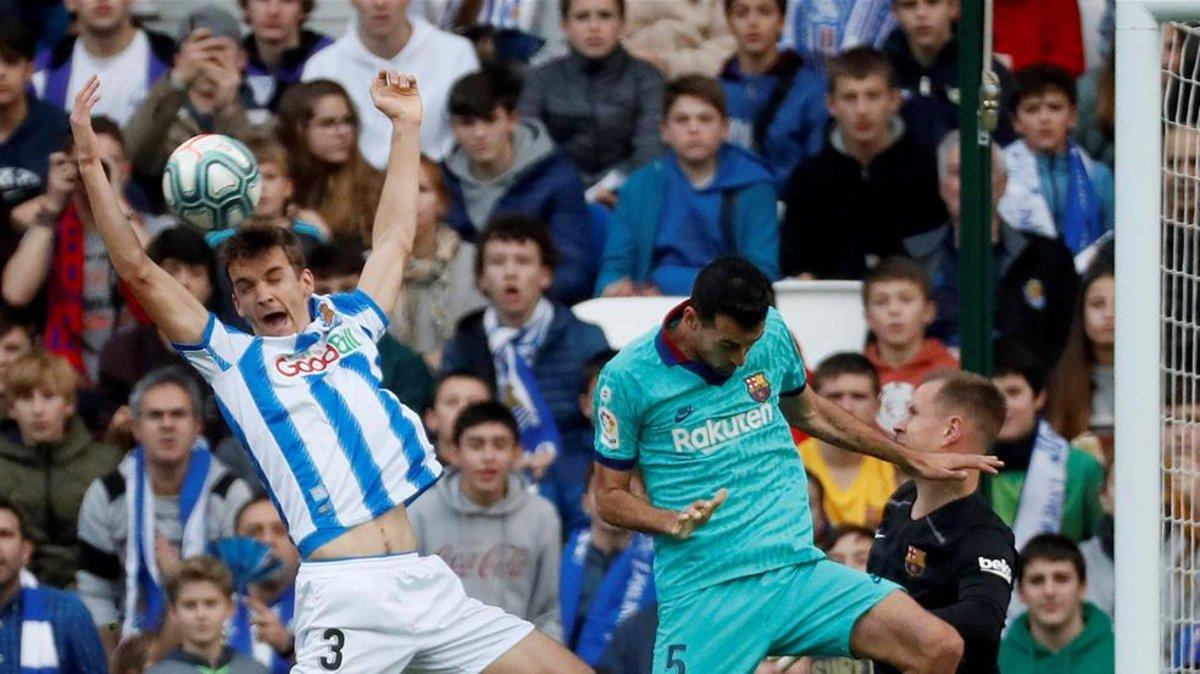 Sergio Busquets was critical of the involvement in VAR as Barcelona were denied a last-minute penalty in their 2-2 draw at Real Sociedad on Saturday.
Gerard Pique was pulled down in the box in the 93rd minute but no spot-kick was given and the referee did not even send the decision to VAR to review.
Busquet's anger was enhanced as the midfielder had conceded a penalty in very similar circumstances earlier in the game.
"There's always going to be controversy," he said. "For their penalty, there's a clash (between two of us). Maybe I have grabbed (Diego Llorente) but if you set the bar there it's going to be difficult (to remain consistent)...
"The proof of that comes with Gerard, because it's clearer than mine. I don't know why VAR didn't review it. Those moments have to be looked at by VAR. But there's no need to stew on it, even though it's a moment that could change the game.
"It's clear it should go to VAR but we don't know what's going on in the referee's head or when VAR should get involved. We don't know and we're not going to know because they don't say. They don't make any comments, the opposite, in fact, but we have to keep going."