Barcelona have to resign Gerard Deulofeu before June 30
The club have an option to bring him back for just 12 million euros
After that date they only have the option to match any bids from rival clubs who want him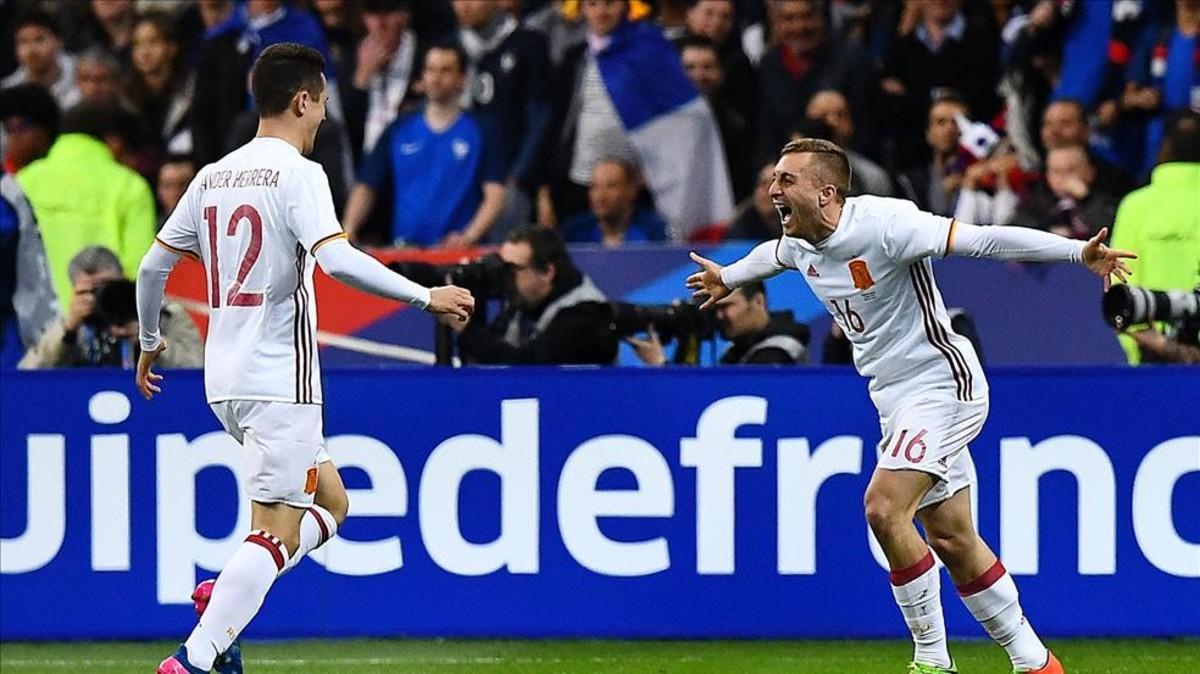 Gerard Deulofeu's future is on the line. Barcelona are seriously considering resigning him after he fine performances in Italy with AC Milan, on loan from Everton, and now his Spanish national team work.
The club have an option to buy him back for 12m euros as long as they execute it before June 30, and it seems like the decision is almost made. After that date the Blaugrana would only have the option of matching bids made by other clubs.
Barcelona have observed the evolutions made by Deulofeu in Italy and believe he ha taken a big step forward. Nobody doubts his quality but his loan to Sevilla and time at Everton didn't raise excitement levels.
One Luis Enrique leaves, the club will consider their move for the player. The Asturian was never keen on Deulofeu and decided to sell him despite his good preseason performances.
If they bought him back and the new coach decides he doesn't want him, it won't be a problem, because his real value is now above 12m.
Barcelona have spoken to Deulofeu's agent to discuss their intentions. However the player is happy in Milan and would like to continue. Inter and Juve are also interested.
He scored for Spain against France in a friendly on Tuesday night.
Deulofeu said about his strike: "I scored just in case but I thought they had ruled it out. Then I saw they stopped and were speaking, and then they gave it.
"We dominated the first half, with chances to score goals. The important things is to have good sensations, we have won two games [including the 4-1 win over Israel on Friday] and I'm happy.
"I am very content, above all to be with the Spain team, with these players. I hope to keep working well and to come back many times."