Barça & Inter make pact to talk Lautaro Martinez again in August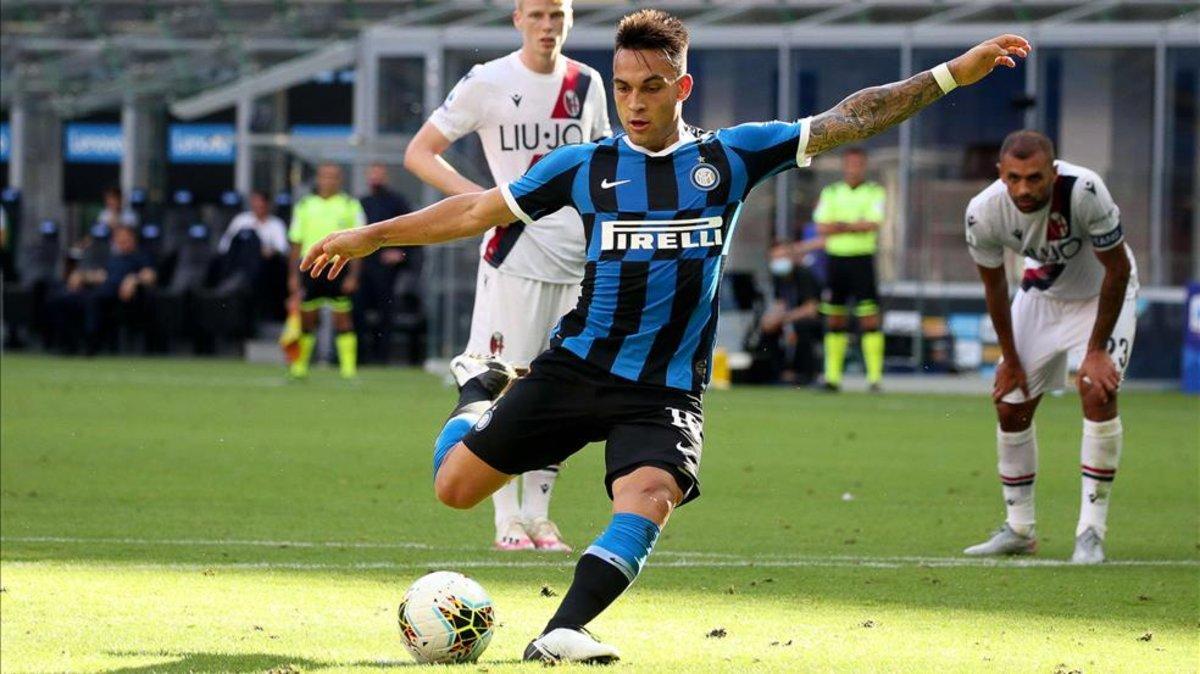 'La Gazzetta dello Sport' say both clubs want to wait until the end of the season
FC Barcelona and Inter Milan have taken a moratorium on negotiations over a deal for the Argentina striker Lautaro Martinez.
According to Monday's edition of 'La Gazzetta dello Sport', both clubs have agreed to resume talks over a transfer once the season ends.
Barcelona still have two league games to go and then the Champions League in August, while Inter still have a number of matches to play in Serie A and remain in the Europa League.
Not happy with Lautaro
In addition, the Italian club are not happy with Lautaro, who they feel has not been playing as well due to his thoughts being on a move to Barça.
With talks temporarily stopped, Inter are hopeful that he will re-find his best form between now and the end of the campaign.
The €111 million release clause in Lautaro's deal will have expired when the clubs next speak but Barça never planned to pay that much for the front man.