Barça hold meeting with Fiorentina officials regarding Pjanic transfer
The two clubs will meet today to discuss a possible loan move
Finding Miralem Pjanic a new club is proving to be more difficult than the club had anticipated. His high salary represents a significant obstacle for all the sides who have shown an interest in signing the Bosnian on loan, but the player is reluctant to take a wage cut in order to facilitate the move. Barça are working round the clock to try and find a solution to the situation, and have scheduled a meeting with Fiorentina for midday on Monday regarding a move.
The Florence side are unable to pay the player's full salary, which stands at 6.5 million euros a year. Instead, they have offered to pay roughly fifty per cent of his current wage. Barça directors do not consider this to be an acceptable offer, and will instead ask the Italians to cover 4.5 million euros of his salary. The club will also ask Pjanic again to consider a wage cut, as this will make it easier for him to return to Serie A.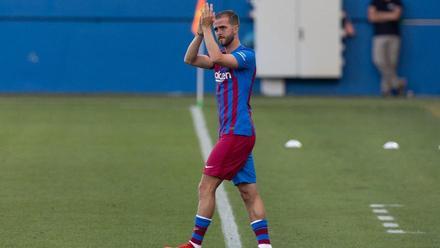 Fiorentina are very interested in the player, although other sides are also in the hunt. Despite being linked to Juventus all summer, a move back to The Old Lady now seems unlikely following the signing of Locatelli. While he would prefer a move to Juve, it is understood that Pjanic would also be happy to sign for Fiorentina if the terms offered are satisfactory.