Barça enter the race to sign German youngster Youssoufa Moukoko
Dortmund's youthful striker will be one of the attractions of the World Cup
Youssoufa Moukoko has already become one of the exciting prospects of the World Cup. At the age of 18, he was unfazed as addressed the German national team's press room, answering questions about his future with unusual panache.
His breakthrough in the Bundesliga has been drawing attention from all over the continent, with his contract expiring on 30th June.
Barça have decided to enter the bidding because the player would be delighted to play at Camp Nou.
Moukoko is an oustanding talent. With Dortmund, he has six goals in eight starts. The German coach has not hesitated to take him to the World Cup and he could be a key player.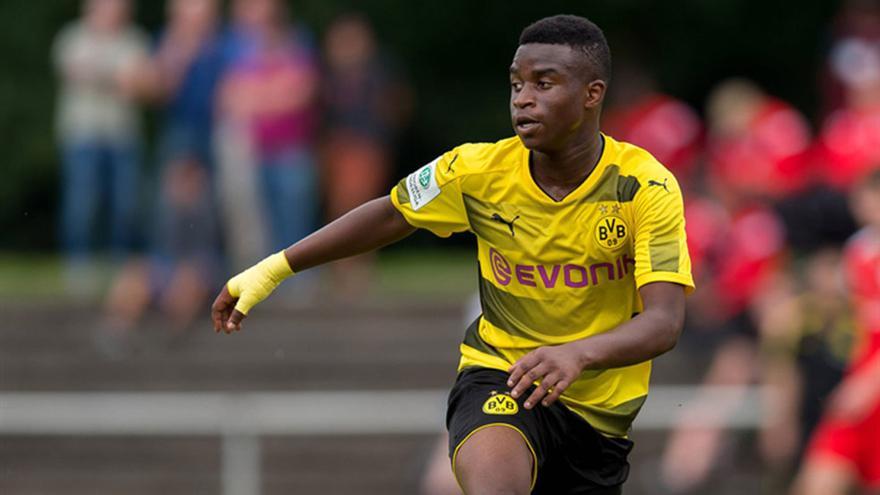 His explosion has taken place in the last year of his contract and Dortmund are trying to renew him, but it remains difficult.
The player and his entourage have not said anything about his future, but the only certain thing is that Moukoko would prioritise staying at Dortmund because, in sporting terms, they have put their faith in him.
He does impose two conditions: one, that the team gets into the Champions League, something that is not guaranteed and, secondly, that there is an exit clause, like the one Haaland had, with a stipulated sale price.
At the moment there is no agreement and many European clubs are trying to sign him. There is talk of exorbitant transfer fees and Barça are interested in the matter.
Moukoko has not hidden his fondness for Barça since he was a child and would love to play at Camp Nou.
No one at the club doubts his impressive talent, but the operation would only be viable within rational economic parameters. He is 18 years old and Barça do not want to break the wage structure given that their dressing room is full of great young players. An exorbitant paycheck would distort everything.
The Blaugrana club already knows what Moukoko is asking for and Moukoko and his entourage know what Barça's plan would be. An agreement is difficult, although not ruled out if his desire to wear Blaugrana is so great.
Mateu Alemany already warned that the free player market would be a priority for Barça. And Moukoko is a crown jewel amongst the rest.