Barça's Dembele ultimatum: Iron out bad habits to make it at the top
The Catalan club believe in Dembele's talents but are worried about his life away from football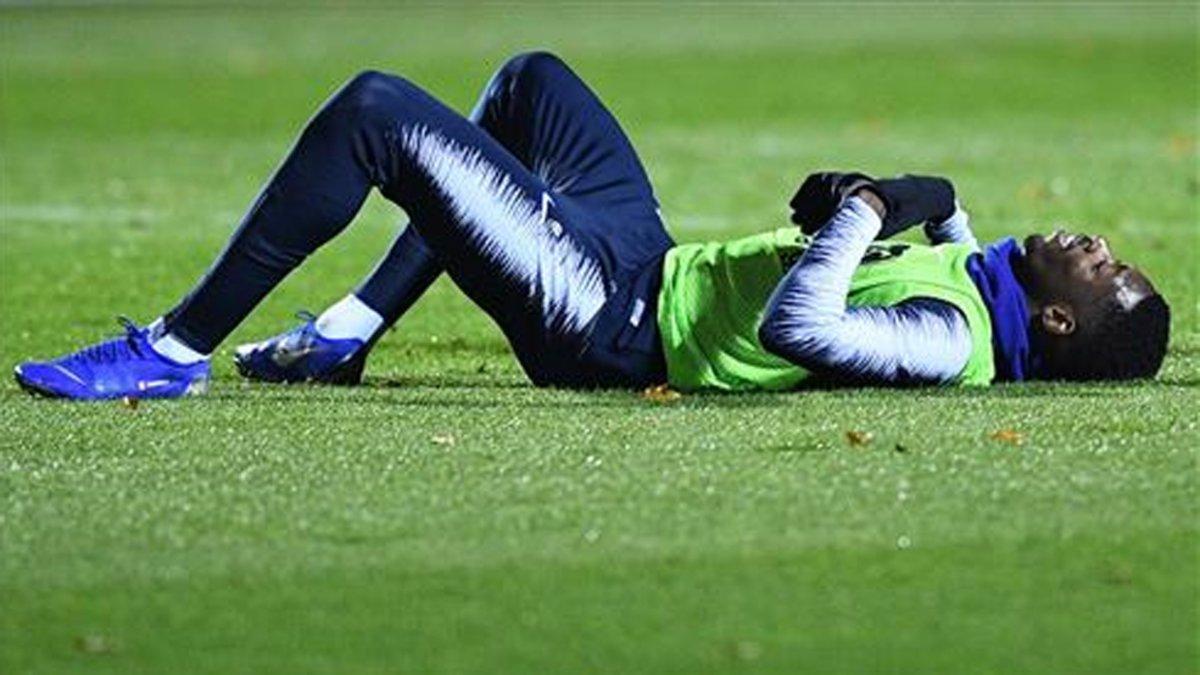 Ousmane Dembele will be one of the big names at Barcelona in the coming months. His case is particualrly delicate because of the money invested him and his potential. There's an internal debate at the club about his future, although a January exit is not being considered.
The player's lack of maturity has led to an interrogation over his capacity to make it at the top level. Since Robert Fernandez's time as sporting director, Barça have tried to convince Dembele of the importance of living football 24 hours a day. The message is clear: if he doesn't change his attitude and understand what it means to play for Barça, he will never consolidate himself at the top of the game.
The doubts remain because the expected click has still not happened. Beyond bad habits which don't go well with sporting performance, he's also not integrated in the dressing room. Still with language problems, he's sought refuge with his compatriots. Especially with Samuel Umtiti, the player he's closest to at the club.
The episode when he didn't turn up for training, and above all the amount of time it took for the club to contact him, pushed Ernesto Valverde's patience to the limit.
Valverde left him out of the squad against Real Betis and a repeat is not ruled out in the coming games. Until now they'd written off certain things due to youth, but Valverde could get tougher now. It remains to be seen what the coach will decide after the international break. The club could decide to keep punishing him if there's no reaction.
Barça are convinced by his talent but aren't sure if he's capable of changing his ways. The coaches have highlighted Arturo Vidal as an example of a player who didn't give up. After his social media complaints, he's buckled down and re-focused.
The Chilean doesn't like being on the bench because he's a competitor and because he's used to being a regular -- be that with Bayern, Juventus or his national team. But in recent games, he's improved a lot. The injury to Rakitkc, who could miss three games, means he may get more minutes soon.
KEY SUMMER FOR OUSMANE
KEY SUMMER FOR OUSMANEIn this context, Barça haven't ruled out a Dembele sale next summer. But someone would have to pay 100 million euros. A big figure which only a handful of clubs can pay. Even fewer if you keep in mind his salary requirements.
Despite not having continuity at Camp Nou, he's a player with a big reputation. Above all in the Premier League. His qualities would fit in perfectly in England -- especially in Jurgen Klopp's Liverpool side.
The charistmatic coach knows him well from his time at Dortmund, when he played for Thomas Tuchel. The current Paris Saint-Germain coach is the person who's had the best understanding with the France forward. Ousmane recognises as much. He was almost a paternal figure.
Tuchel struck the tone which Barça have not managed, despite Abidal and, above all, Robert's efforts. No one has managed to connect with him like the German coach, though, and there are more and more doubts at Barcelona all the time.