Barca could wear new 'senyera' kit against Girona on Saturday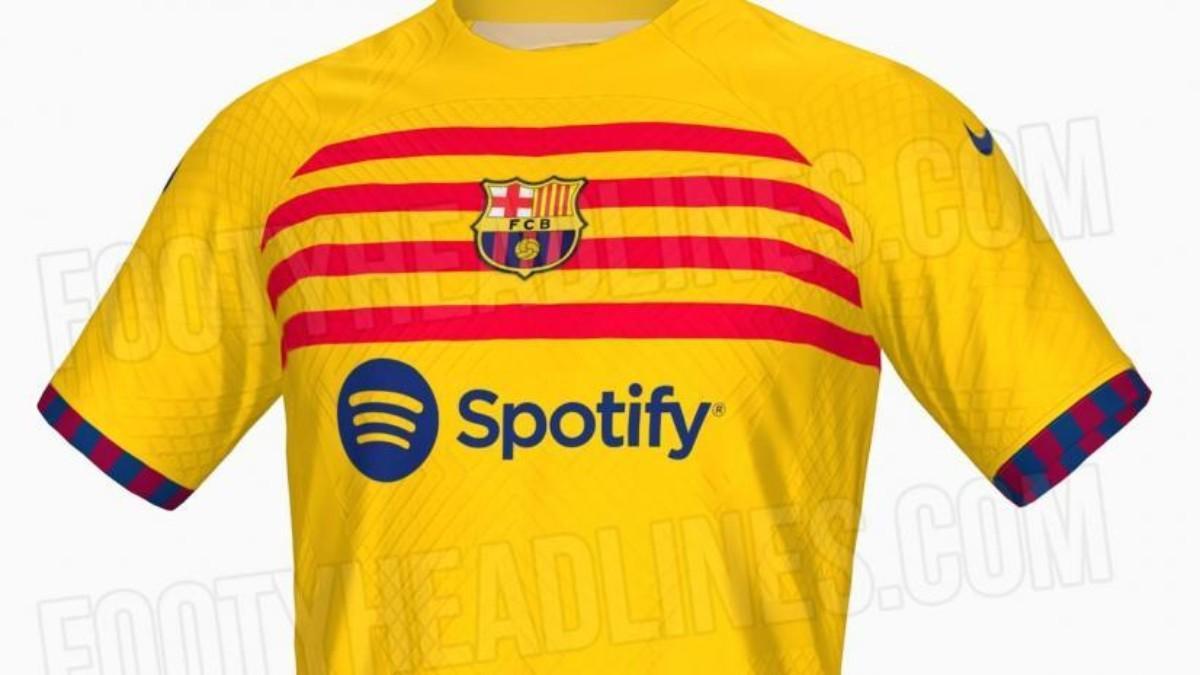 The Catalans might bring out their fourth kit of the season next weekend
Barca might wear a new kit against Girona on Saturday at Montilivi. The Blaugrana want to take advantage of the Catalan derby to wear the Senyera colours.
The idea is to put out the new shirt, with a different innovative design to other seasons. Barca usually try to bring out a Senyera kit each year in the colours of the Catalan flag. Last season they wore it at the Santiago Bernabeu and romped to a 4-0 win.
They want to wear the new one at Montilivi on Saturday. The website Footy Headlines, a reliable leaker of new shirts, showed the kit which has red horizontal strikes and a lot of yellow. The sleeves will be finished in Blaugrana colours. It will be the team's fourth kit this season.