Barça coach Setien: I feel supported by the dressing room
Dropped points against Atletico are likely to cost Barcelona the title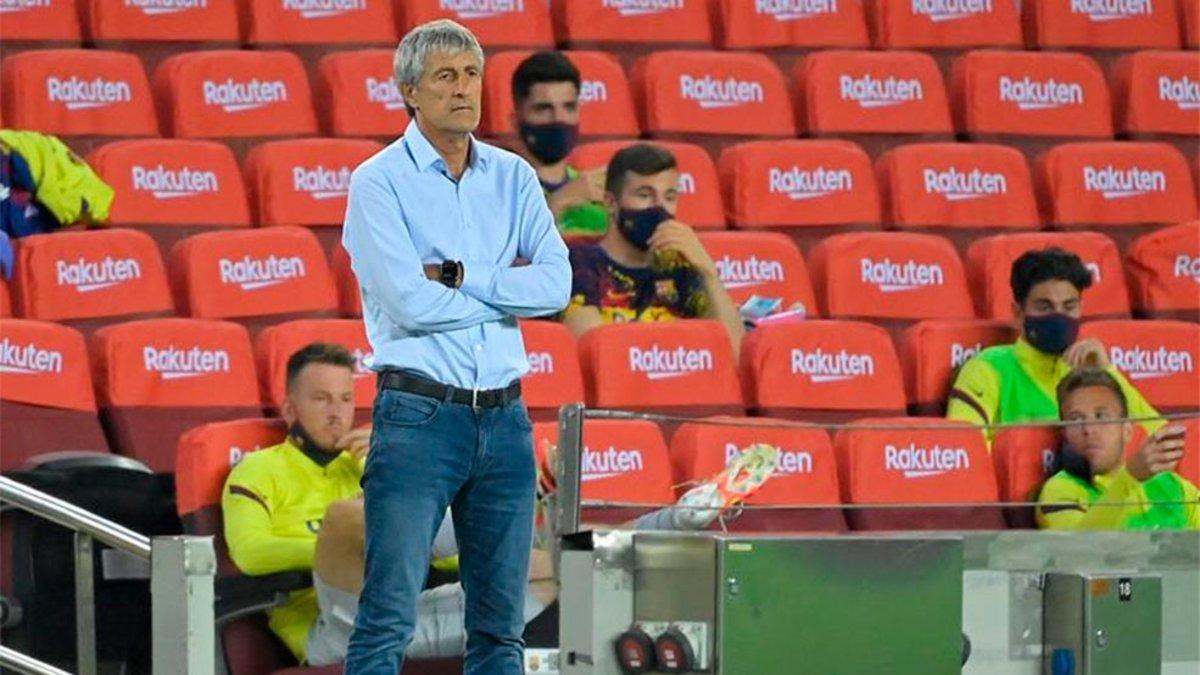 Barcelona coach Quique Setien admitted in a press conference that the draw against Atletico Madrid, which left his side's title hopes in tatters, left a bittersweet taste.
Setien stressed that "we were extraordinarily good" but the two dropped points are likely to prove crucial in the title race. Real Madrid can move four clear if they beat Getafe this week.
On the Atletico game, Setien explained that "I am not satisfied with everything, because I like to win, but I am happy with the players, we were extraordinarily good, but we lacked a little success. I am happy with the performance, but not the result."
"I feel supported"
Setien didn't want to reveal what went down in Monday's meeting with president Josep Maria Bartomeu and the board and, asked by SPORT, insisted he feels backed by the players: "Yes, I feel supported by the dressing room, evidently." He also assured that he feels strong.
Riqui Puig
The one player who came out of the Atletico draw with his reputation enhanced was Riqui Puig. Setien said he was "extraordinarily good. He understood what we asked of him and Barça and the fans can be satisfied, they have a great player. He showed great desire and was at a great level. He has quality."
"I'll talk with Griezmann"
Finally, he said he will speak with Antoine Griezmann after only bringing the €120 million signing on in stoppage time against his former club.
"I understand it's tough for him to come on with so little time left," he added. "I will speak with him [on Wednesday]. I won't say sorry because [it's about] decisions, but I understand he may feel bad and I feel bad for him because he's a great person and a great professional."