Barça boss Valverde: Having Eusebio is an advantage Girona
The Catalan derby takes place on Sunday night at Camp Nou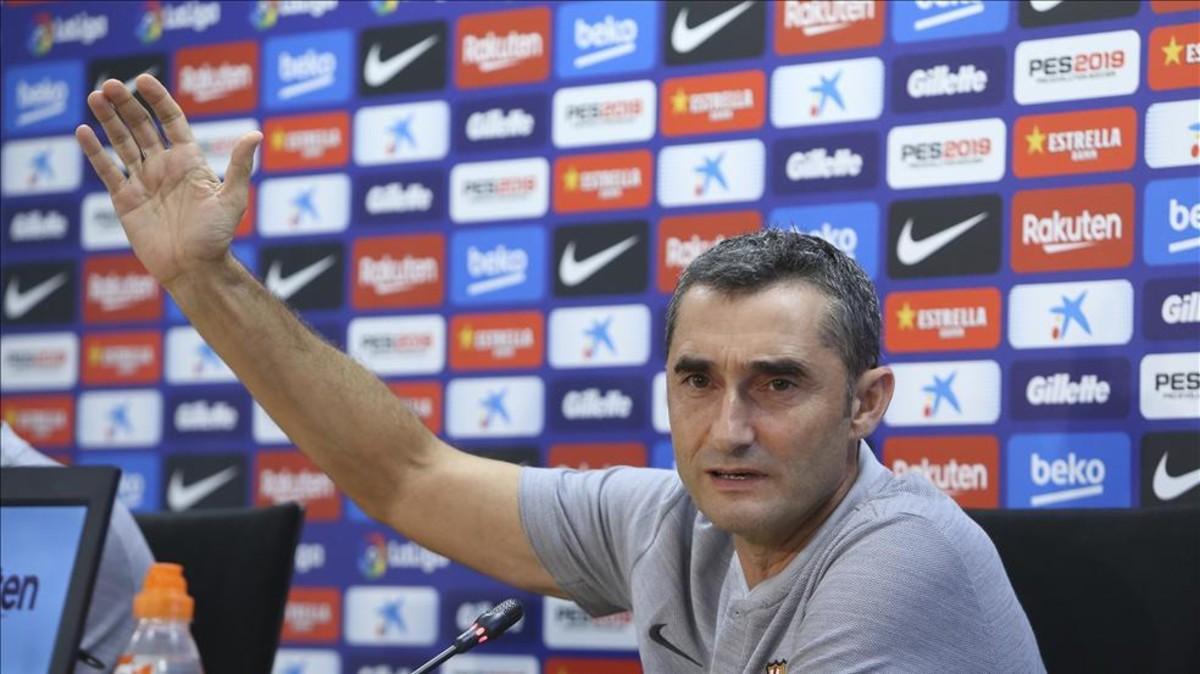 Barcelona coach Ernesto Valverde says Girona have an advantage coming to Camp Nou this weekend because they're coached by Eusebio.
Former Real Sociedad coach Eusebio replaced Pablo Machin, who left for Sevilla, as Girona's new manager in the summer.
Having played for Barça and then coacher the club's B team, he knows a lot about the Catalan club's playing style.
"Having a coach like Eusebio, who knows our philosophy in detail, is an advantage for them," Valverde said in a press conference on Saturday.
Girona lost 6-1 at Camp Nou earlier this year under Machin but Valverde expects a different game when the two teams meet on Sunday.
"I don't remember a lot about last season's game but I have the feeling that they maybe played a little high and left space behind and we were able to take advantage of that," he added.
"Perhaps, this time they will play a bit deeper. There has been a change (in management) … I don't remember loads about last year's game, but maybe they left space. But they came in good form and it's the same again this year."