Back to his best, Arturo Vidal's objective for 2019
The Chilean has headed off on holiday full of enthusiasm for the challenges to come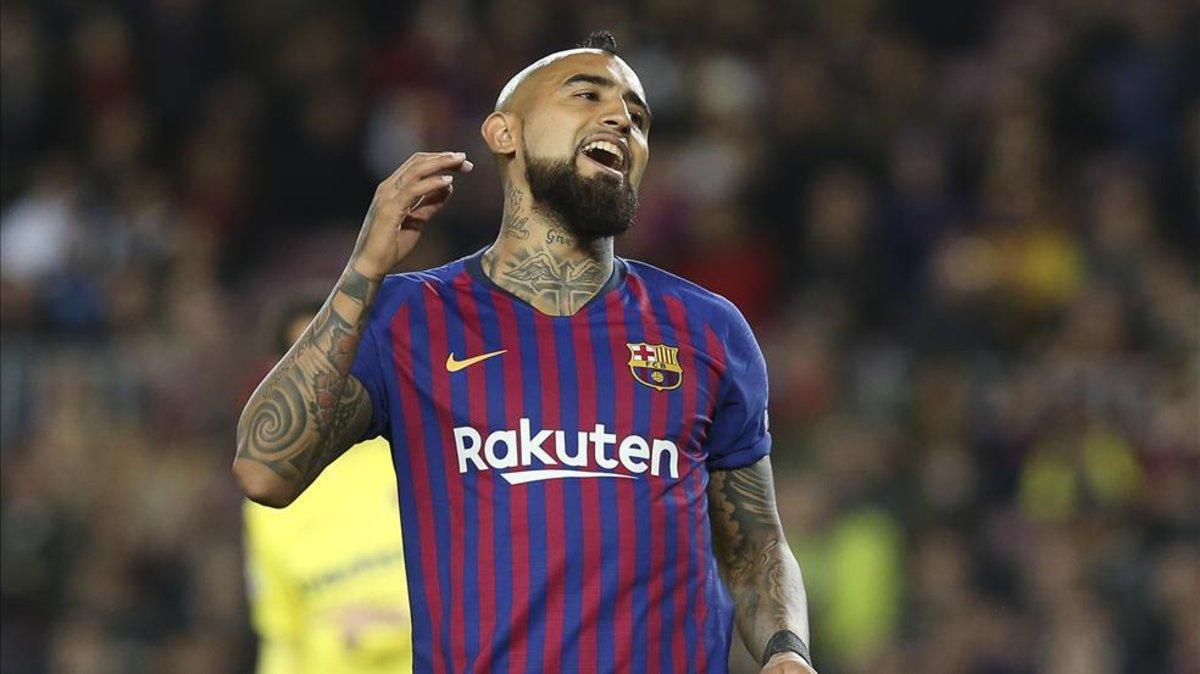 Arturo Vidal has gone on holiday buzzing about his recent protagonism in the team. The Chilean midfielder signed for Barcelona to win titles and with that ambition in his head he's gone off on Christmas holiday.
El Rey Arturo didn't have an easy start to life at Barcelona. He arrived while recovering from a knee injury and found it hard to get up to speed.
A key piece in his consolidation in the team was his physicial coach Juan Ramirez Diez, who has personally supervised his recovery.
Vidal thanked him in a message on Twitter.
"Dear Profe Juan Ramirez Diez, have a good trip! And thanks for all your help in this year. It was not easy but together we moved forward and we ended up physically a 10/10! Rest some days and then we start again, in this 2019 we have a lot of titles to win, God willing," wrote Vidal.
Querido Profe @JuanRamirezDie nrd1ez buen viaje! Y gracias por toda su ayuda en este año, no fue fácil, pero juntos lo sacamos adelante y terminamos físicamente 10 puntos!. Descanse unos días y arrancamos de nuevo, que en este 2019 tenemos muchos títulos para ganar si Dios quiere pic.twitter.com/wIvhqXHtDN

— Arturo Vidal (@kingarturo23) 23 de diciembre de 2018