Aubameyang will only consider Chelsea if he has to leave Barcelona
The forward was also of interest to Man Utd but he won't move to Old Trafford
Pierre-Emerick Aubameyang could be one of the big names in the final two weeks of the transfer window. The lack of strikers in the Premier League has led Chelsea and Manchester United to the Barcelona forward's door.
Aubameyang has already ruled out Man Utd, per The Telegraph, as he does not want to move to Old Trafford this summer.
The former Arsenal man's priority remains to stay at Barça where he feels he can win titles. He has spoken with coach Xavi Hernandez and while he is not guaranteed to start, he's assured the season is long, he will get minutes and the coach wants him to stay.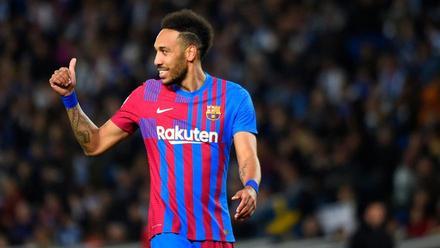 Aubameyang, therefore, wants to stay, but he will listen to Chelsea's offer. The London club could make an offer he can't refuse, while he would also have the chance to be reunited with former Borussia Dortmund coach Thomas Tuchel.
As the transfer window draws towards a close, money could have a big say in who ends up where.