Atletico Madrid will wait until June for Aleix Vidal
Sevilla and Napoli were interested but Barcelona wanted too much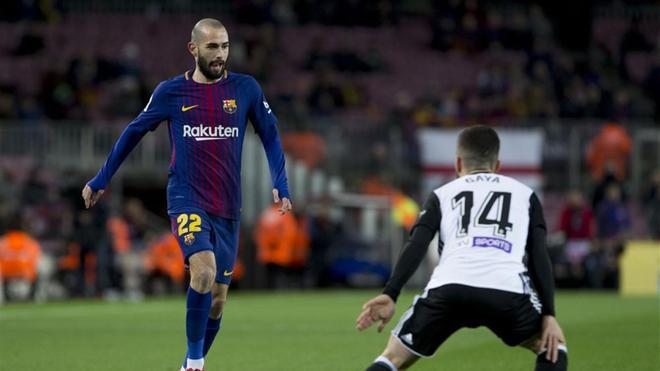 Aleix Vidal was linked with the exit various times in the summer. Two months ago the player seemed like he was out of the club and out of Valverde's plans. However now the coach is giving him minute in big games, like the cup semi against Valencia.
Aleix did not leave because no club would pay the 12m euros Barcelona were asking for. Sevilla and Napoli tried to sign him on loan, with the Italians offering 10m in June but they did not reach a deal.
Barcelona did not want to let him go cheap, given the demand for him. Aleix stays at barcelona and by June, Barcelona will be willing to sell for 10m euros, and it is expected Atletico Madrid and Valencia will come in for him.