Arthur Melo: Thanks Inter but my time at Barcelona has not ended
Arthur has been mentioned as a possible makeweight in a deal for Inter's Lautato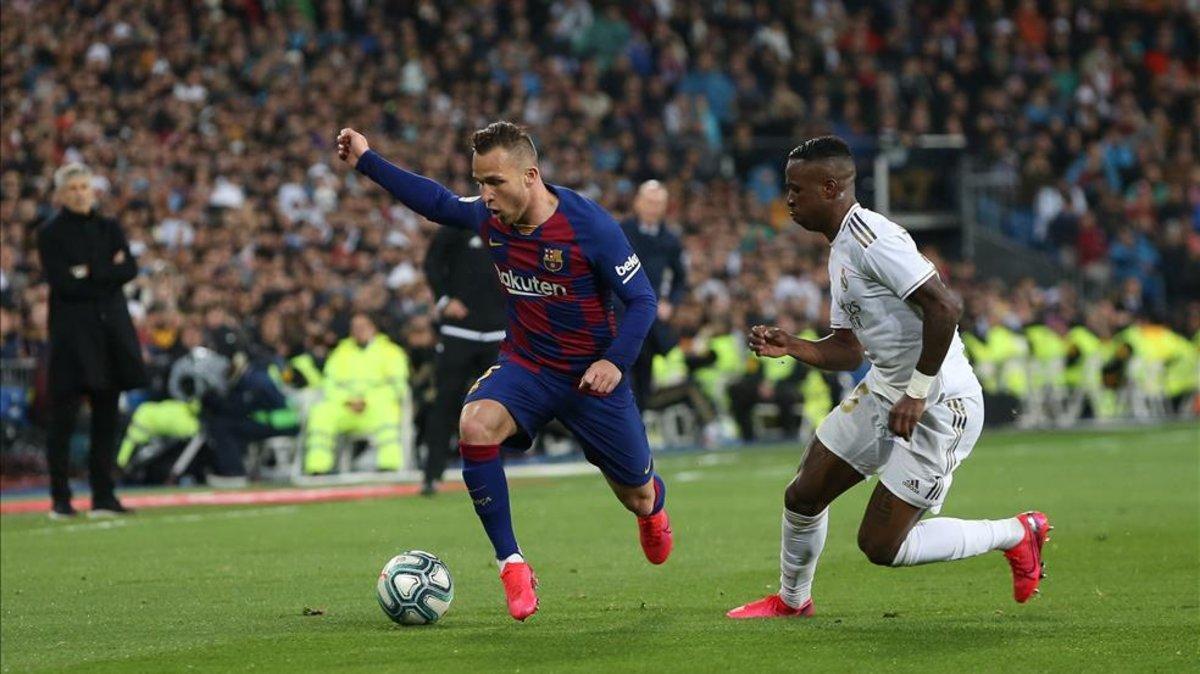 Arthur Melo is not leaving Barcelona. The Brazilian midfielder has decided to cut off at the roots reports linking him with Inter Milan this summer.
Despite the Italian side's insistence, he says he has no intention of abandoning Camp Nou: "Inter? It's an honour that they're interested in me, but my time at Barça has not ended," he told Gazzetta dello Sport.
Arthur reiterated that he feels happy at Barça and still has many challenges ahead of him at the club.
He added: "It's an honour for any player to be linked with big clubs like Inter, who have a great coach and an impressive squad. But my head is exclusively focused on Barcelona, I am so happy at the club and in the city. Honestly, I see myself here for many years.
"I feel integrated and I feel better physically all the time. I am taking advantage of this time to completely recover and I can't wait for competitions to return, that's all I am thinking about."
During recent days, Arthur had been mentioned as a possible makeweight in a deal for Inter striker Lautato Martinez, whose price is fixed at 111 million euros.