Alarm over Neymar: Manchester United willing to pay his 200m release clause
The English club will throw the kitchen sink at the deal to try and convince Neymar to join them
Mourinho's side are willing to pay not only the 200m clause but also give him 25m euros net, per season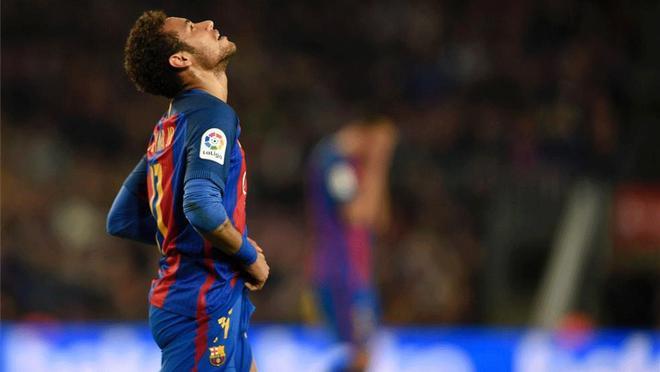 Manchester United would love to sign Neymar. The English side have got in touch with the Barcelona player through his representatives with the idea of tempting him to join them with an economic and sporting offer that he can't refuse. Taking advantage of their vast economic potential the Red Devils are looking to reinforce for the season ahead and want Neymar to become the new leader of the team. A real threat for FC Barcelona. The trident is in danger.
Jose Mourinho, the coach, is the mastermind behind the operation and has spoken directly to the Brazilian player. The calls are regular to try and convince him to leave Barcelona and join Manchester United, with the coach saying that it would be a step forward in his career because he wouldn't be living in Messi's shadow.
To help convince him, Manchester United have promised the player that in summer they will pay the 200 million euro release fee clause. No negotiations and no discounts. The 200m in one go. The English side, who already paid 120m for Pogba, are willing to throw the kitchen sink at the deal, smashing their own transfer record.
It has come to light recently that Chelsea are interested in signing the Barcelona man too, but Roman Abramovich's club will not go as far as United. Chelsea are not thinking about paying the clause.
United are also offering Neymar a contract of 25 million euros per season. It is a deal that would almost double the amount he earns currently, even after his renovation in October. He would be the best paid player in the Premier League.
However Neymar remains to be convinced. He is happy at Barcelona and doubts whether he should leave.
And United's sporting situation does not help, because they are not on route to qualify for the Champions League. They can do so if they win the Europa League, which gives them access to the UCL as well as the European Super Cup.
Mourinho has virtually given up the idea of reaching fourth place in the Premier League. For Neymar, the offer is very different if he can play in the Champions League or not.
United need to reach the UCL because if they don't they lose 30 per cent of their commercial deal with Adidas, which is 94 million. They need to reach the Champions League and play well there. That's also why they want a star like Ney. Barcelona should take that into account.