Alarm at Barca as Sergio Busquets goes off with a probem
He was brought off in the 73rd minute having been in the wars against Switzerland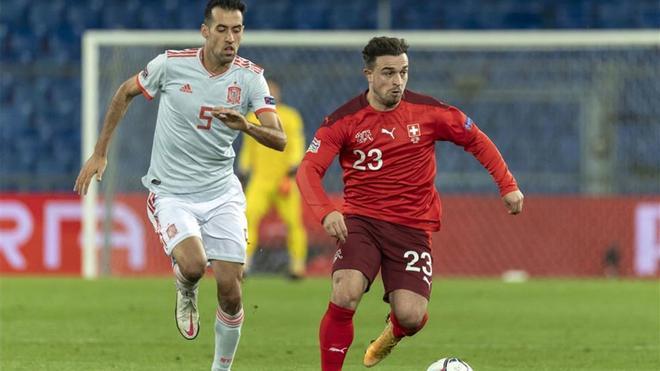 Sergio Busquets asked for a change after 73 minutes of Switzerand-Spain, having been in the wars. He had an issue with his knee before the break. Worrying news for Barca, who will be keen to find out how Busquets is feeling.
He started in the 1-1 draw, but in the 43rd minute suffered a painful clash with Embolo. He needed some help and Rodri warmed up, but he stayed on.
In the 73rd minute after another tough clash he fell to the floor and this time asked for the substitution, with Koke coming on to replace him.
Busquets may face medical tests now to see if he is fit to feature against Germany on Tuesday, a game Spain must win to get to the final four.
Ronald Koeman will also be anxious, with the clash against Atletico Madrid coming up next weekend.