Ajax midfielder De Jong really close to joining Barcelona next summer
There have been twists and turns but Barça are confident of a deal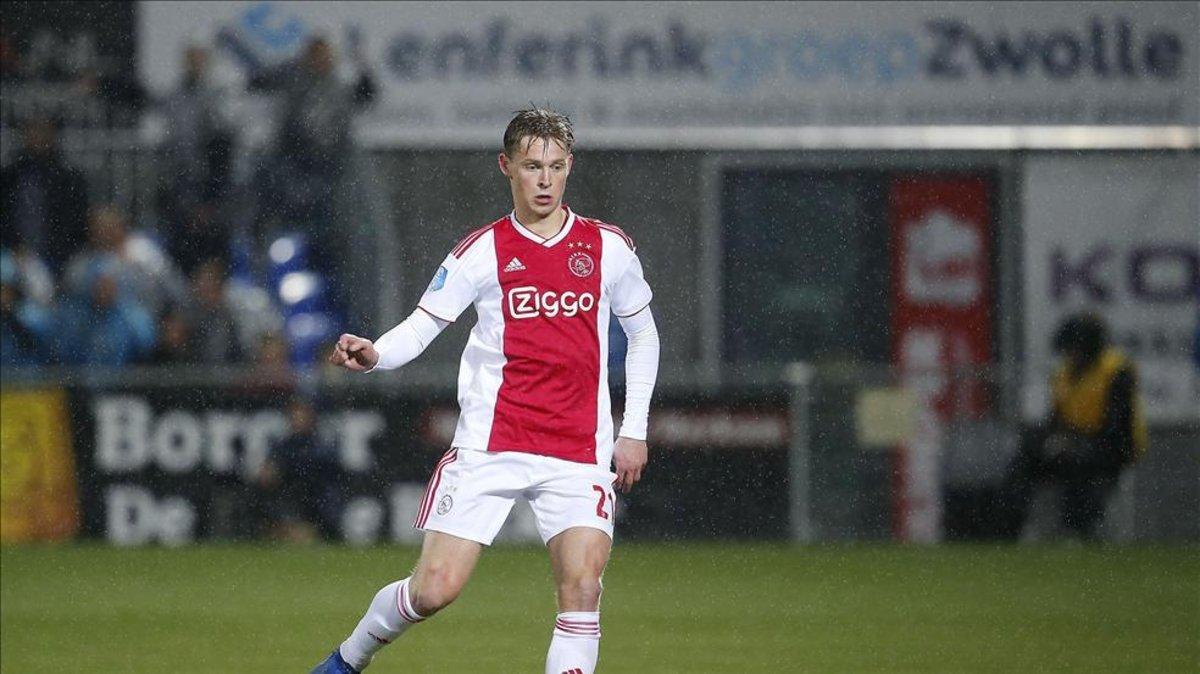 A moment arrived in which Barcelona saw their hopes of signing Frenkie de Jong in serious danger. His agent met with several teams, and PSG, Manchetser City and Bayern Munich made huge offers. For the club, the midfielder was a strategic signing and there were movements made to influence the player, who has always expressed a desire to move to Camp Nou. At the current moment, optimisim has returned. Barça see the signing as on track for the summer. De Jong is convinced that his next step must be to Camp Nou to keep progressing.
It's no secret that Barça have been speaking with De Jong for a year. His style convinced the previous regime (headed by Robert Fernandez) and the current one (Eric Abidal). In summer they tried to sign him. Ajax rejected an offer of 50 million euros. Barça wanted to tie him down in case Ivan Rakitic accepted an offer from PSG, which he ended up rejecting. But Ajax rejected all attempts to sign De Jong, preferring to keep him for another year, as well as defender De Ligt, with the objective of going far in the Champions League and winning the Dutch league.
They were clear the two youngsters would be key in Europe. And they have been. De Jong had caught the attention because there's no young midfielder like him on the market. In addition, Ajax tend to be a selling club. Many clubs have called at their door, but the real danger came from the omnipresent PSG and City. De Jong listened to them but had doubts, especially with the English side. He likes Pep Guardiola's project but he could not see himself in the Premier League. PSG's is huge, but the Dutch international prioritises sporting aspects. And his big dream is Barça.
In recent weeks, messages from the player have relaxed Barça. If one month ago there were doubts, now there is confidence. Nothing's closed, or signed, but the player's desire is clear. He will prioritise Barça over other offers and only hopes the Catalan club make an offer fitting of his standing and the circumstances. He wants to leave Ajax through the front door, with a friendly agreement between the clubs.
Barça have always acted respectfully with Ajax. They pushed in the summer, but accepted the Dutch side's reluctance to sell and pulled out of a deal. Now, with the desire of the player, Barça could sign him for a little less than other clubs are ready to pay. The deal won't be cheap, but the objective is to not overpay if, in the end, there's no battle with other teams. Anything could still happen, but as of today, De Jong is closer to Barça.