Adidas and Messi donate boots to Art Museum to be auctioned in April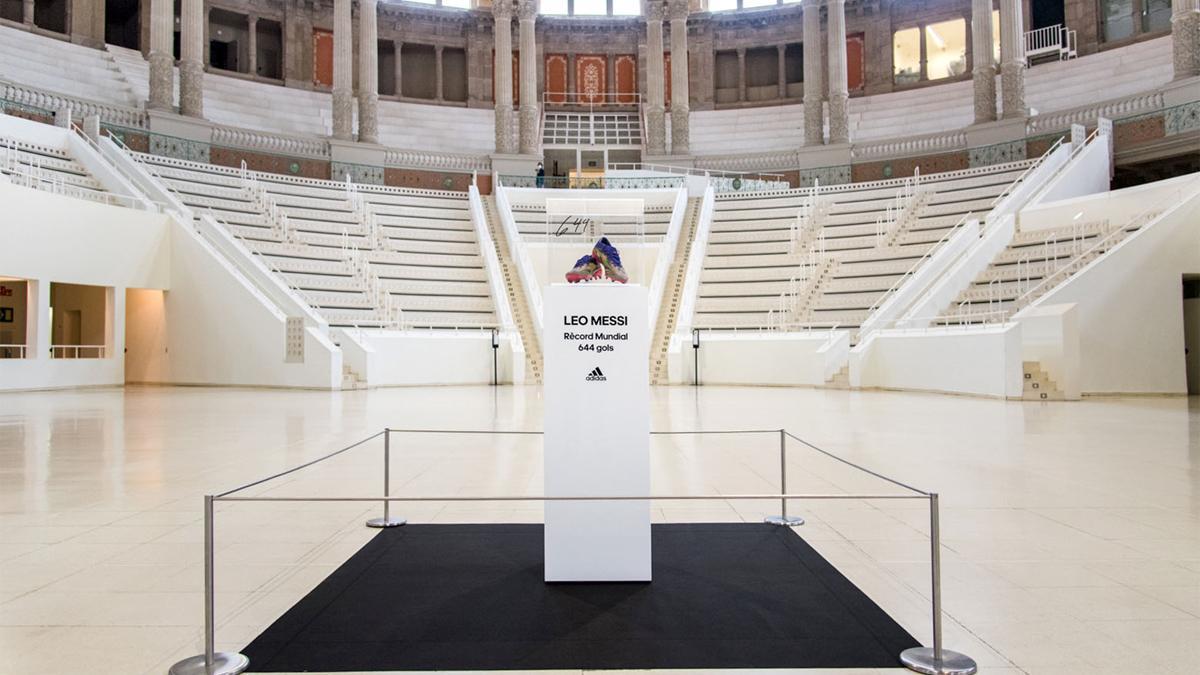 Messi's boots will be on display until later this year before being sold for charity
On Dec. 22, Lionel Messi broke a 46-year record when he scored his 644th goal for Barcelona (and rising) to become the player to have scored the most goals for a single club. It's unlikely his record will ever be broken.
To celebrate the achievement, Adidas created a remix of an iconic advert from 2006 - https://www.instagram.com/p/CJHUOMUItAq/ - with a young Leo appearing to predict the future.
This week, the record-breaking boots Messi word when he scored goal 644 have been donated to the Museu Nacional d'Art de Catalunya (MNAC).
The boots will be exhibited in the Sala Oval of the museum for one month before being auctioned off for charity.
The museum will use the money raised from the sale of the boots to help children with cancer through the Art and Health program, a pioneering initiative that the museum has carried out since 2018 with the Hospital de la Vall d'Hebron and the Catalan Institute of Health. This program uses art as a therapeutic tool to help improve physical and emotional health.
Leo Messi said: "Reaching the historic total of 644 goals for the same club fills me with joy, but the most important thing is to be able to give something back to the children fighting for their health. We hope the auction in April will increase knowledge of this great cause."
NEW FC BARCELONA PODCAST IN ENGLISH