A new manager for Lionel Messi... Jorge Sampaoli
The coach wants to break his links with Sevilla this Friday
He will then name his first Argentina squad, with Messi included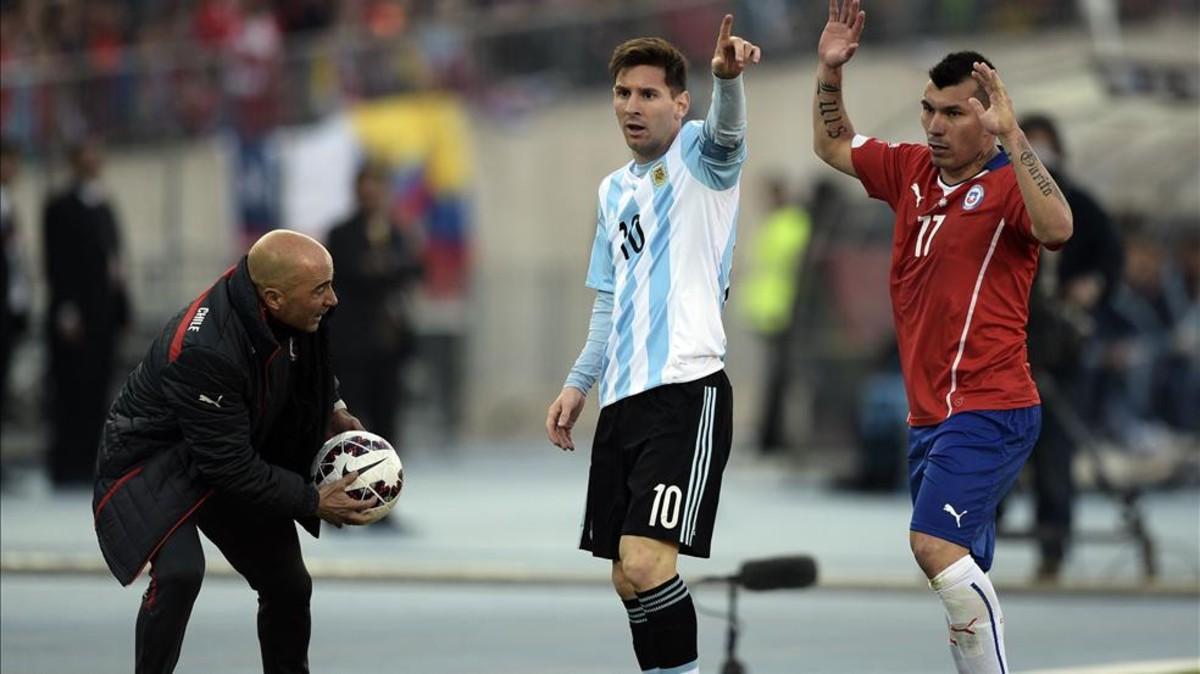 With Champions League qualification achieved, with one game to go in the season, Jorge Sampaoli will propse to Sevilla that he ends his relationship with the club.
The idea is to, informally, resolve his future this wee. In charge of negotiating with Sevilla to free Sampaoli to then take the Argentina job will be Daniel Angelici.
If the talks are successful, he will be allowed to leave despite the fact the clause will not be paid until June 1. On Friday, Sampaoli would then give a goodbye press conference, before sending over his first Argentina squad to the AFA.
Sampaoli's plan is for a team led by Leo Messi, but with the introduction of players like Mauro Icardi (Inter Milan), Enzo Perez (Valencia), Mammana (Lyon) yandParedes (Roma) -- Leo Messi would be included in the tour the Argentine national team have planned.
Of his current coaching staff, Sampaoli will be accompanied by Matías Manna, Lionel Scaloni (assistants), Jorge Desio (fitness coach) and Martín Tocalli (goalkeeper coach). There are also talks Pablo Aimar could join his team.