Griezmann on Ballon d'Or snub: I ask myslf what I have to do
The French forward spoke after finishing behind Modric and Ronaldo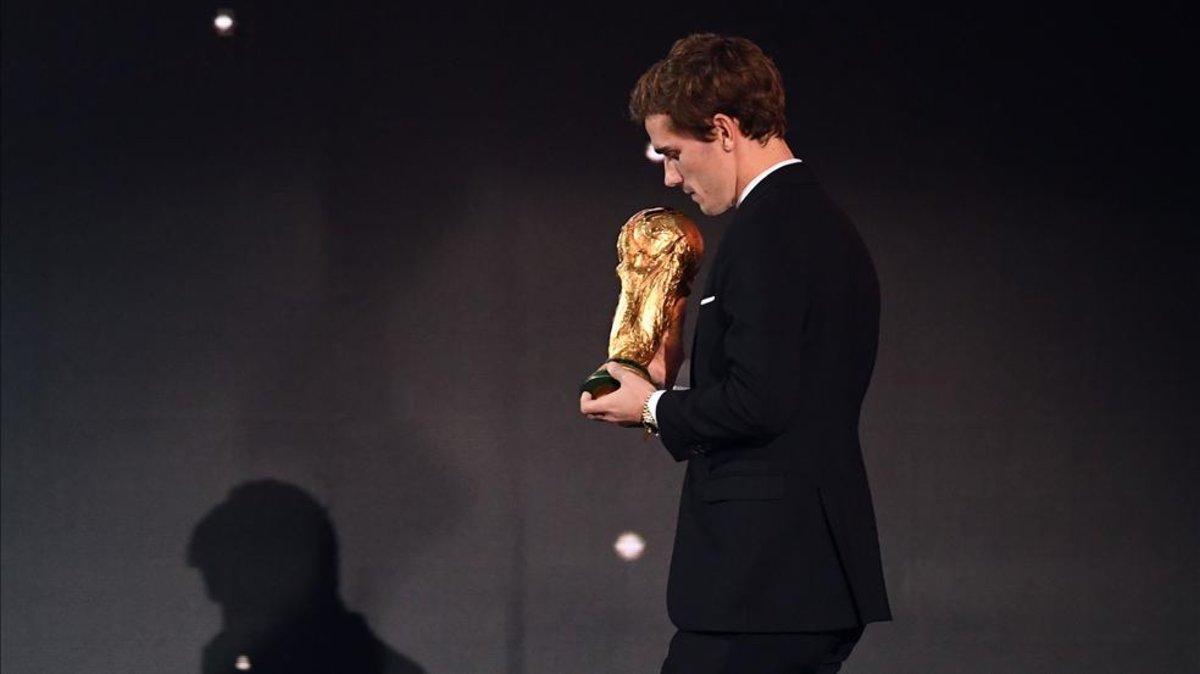 Atletico Madrid forward Antoine Griezmann admitted he was "disappointed" not to have won the Ballon d'Or, but felt that Croatian midfielder Luka Modric deserved it.
"The people have voted, Modric deserves it, he had a great season," Griezmann said. "Of course I am disappointed. I am happy with my season. I won three trophies, which is what I wanted."
The French midfielder said that, despite not winning, he had to be at the ceremony in Paris on Monday and that "the last thing to do on a day like this is to stay at home."
Asked what he has to do to win the Ballon d'Or, the Atleti man responded: "I ask myself that same question."
He added: "I am doing well, I have been on the podium two times. I have to keep going in the same manner moving forward."
Griezmann won the World Cup with France and the Europa League and the European Super Cup with Atleti, but missed out to Modric, a Champions League winner with Real Madrid and a World Cup finalist with his country.