Antoine Griezmann in the spotlight after bad Atletico start
The French forward has no goals, no assists and no good feelings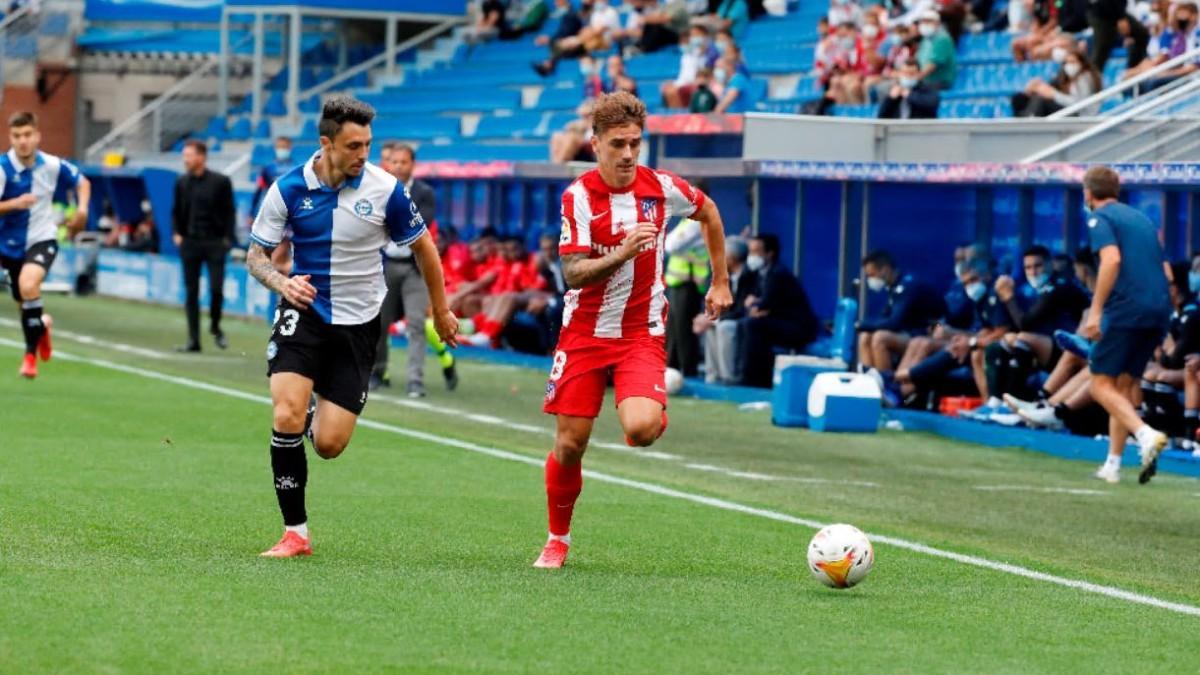 After signing for Atletico Madrid again, everybody expected Antoine Griezmann to get back to his best. It has not been the case. In fact, he's a problem for coach Diego Simeone who doesn't know how best to fit him into the team. In his own words, it's a "different" Griezmann to the one that left.
He started in Vitoria in the defeat by Alaves, like against Espanyol, Athletic and Getafe but this was the first time he played the 90 minutes.
He has looked the same throughout. Unplugged, inactive, barely getting involved, not connecting in attack and failing to hit the target.
The Frenchman has not managed more than one shot on goal across all five games, has provided no assists, made just four dribbles and won the ball back six times. The fans are getting impatient.
Tuesday against AC Milan is a new opportunity for Griezmann to show he can still cut it.